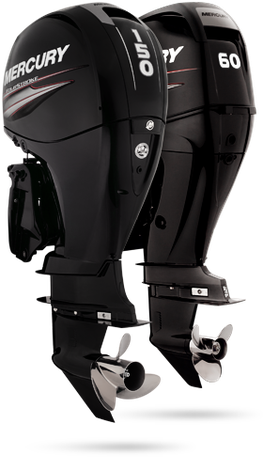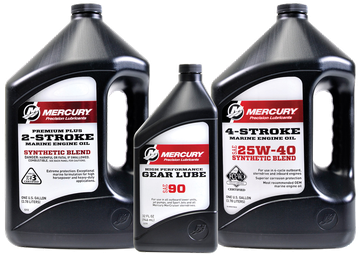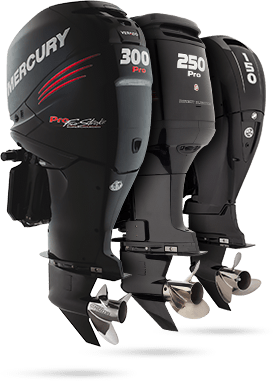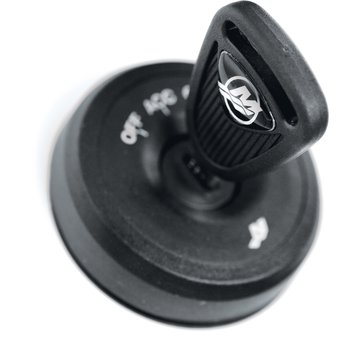 Authorized Mercury Marine Service Dealer
Mercury® FourStroke Outboards
PART REVOLUTION. PART EVOLUTION.
FourStroke technology and Mercury. Always moving forward. With boater-driven innovations and technologies. Like electronic fuel injection. On-board digital monitoring that protects your engine. And a total commitment to corrosion protection utilizing hard-coat anodizing and a superior multi-step paint process. Mercury FourStroke engines have consistently set the bar for clean, quiet performance and low fuel consumption. Plus, no one has more models to fit your needs
Thrustworthy power. Lightest weight.
The large displacement of our 75-150 hp FourStroke engines gives you a big edge when it comes to power and durability. The extra torque helps you get up on plane quicker, even when pulling skiers and tubers, or maneuvering a pontoon in the wind and current. All in the lightest, most compact designs in the industry.
Always ready. All season.
Start it up and go. Anytime. That's the whole idea with a Mercury® FourStroke. Because it's as close as you can get to maintenance-free. Tougher components, reliable electronic fuel injection (on select models), available SmartCraft® digital monitoring. More quality time in engineering means more quality time on the water.
Fuel. Getting more out of every drop.
Electronic fuel injection in an outboard. Mercury® pioneered it and patented it. It's what makes Mercury FourStroke engines work harder, longer, and more efficiently. Instant starts. Clean, quiet operation. And cruise speed fuel economy that keeps more cash in your pocket and makes more water available to you than ever before (select models only).
Making four-strokes. Making history.
We've been developing four-stroke technology for decades. Perfecting it. Taking it to the next level. Making four-strokes lighter, stronger, and more reliable than anyone else in the business while still delivering on Mercury's heritage of performance. Constant innovation and improvement. If you're sitting still, you're falling behind.