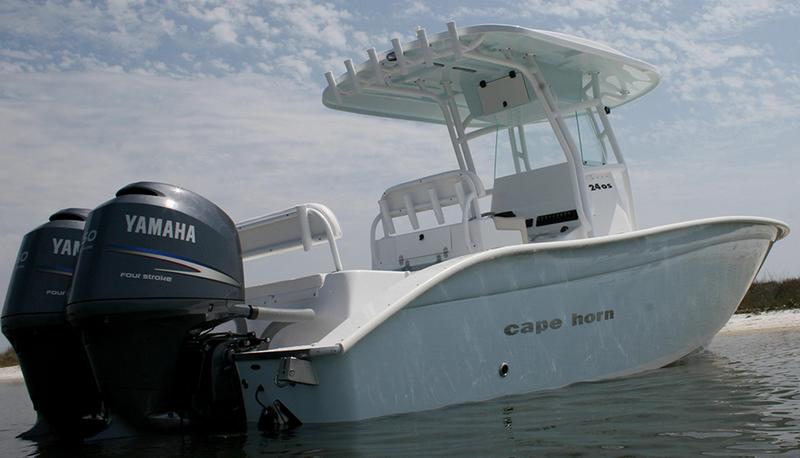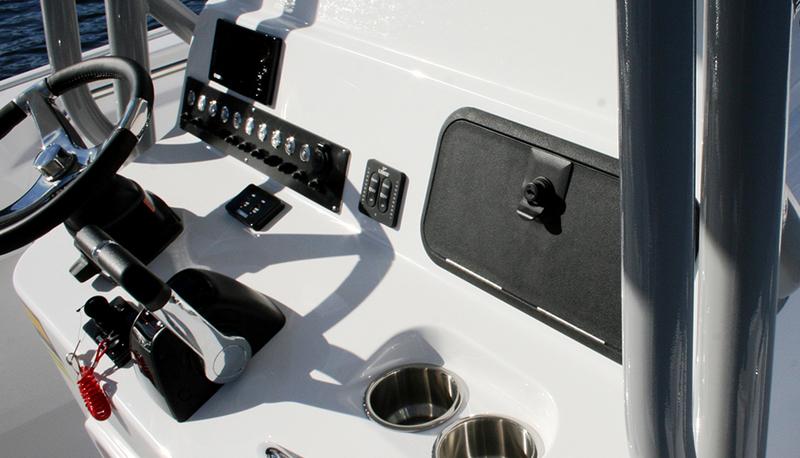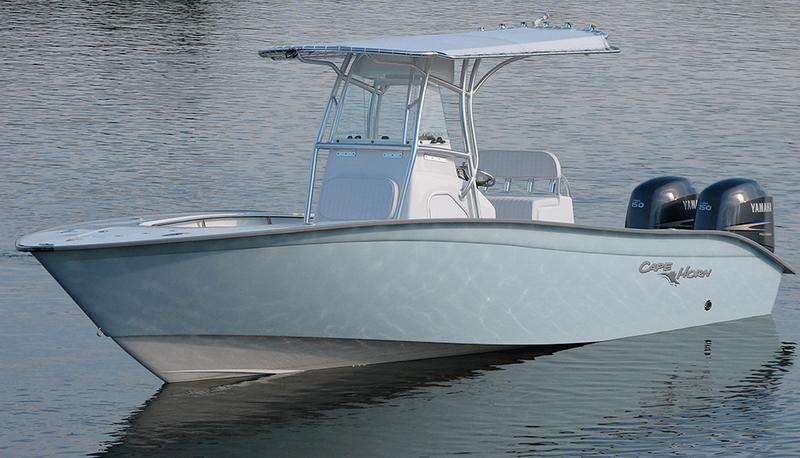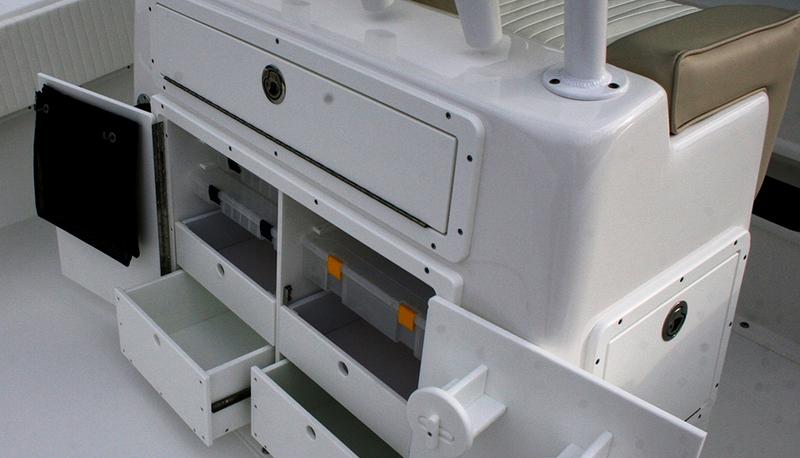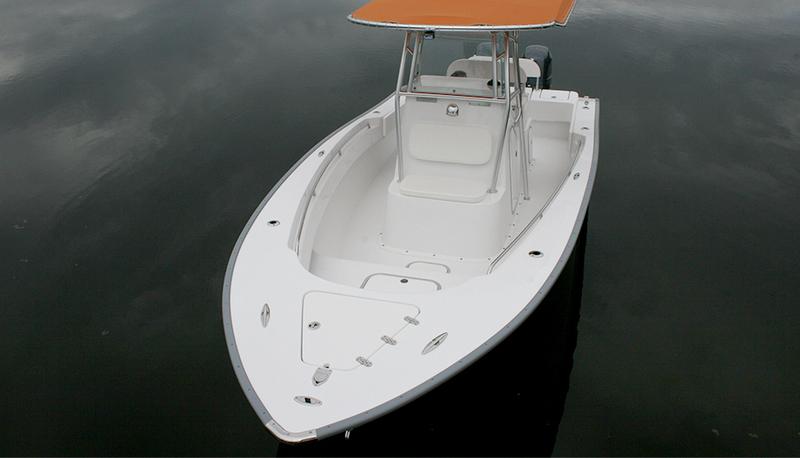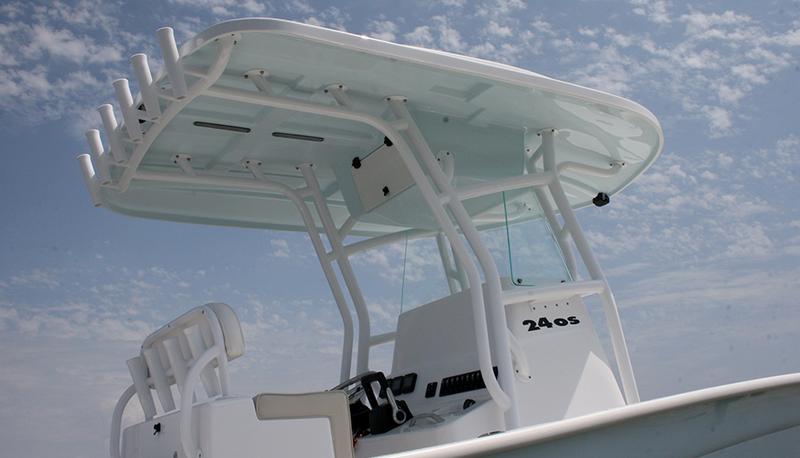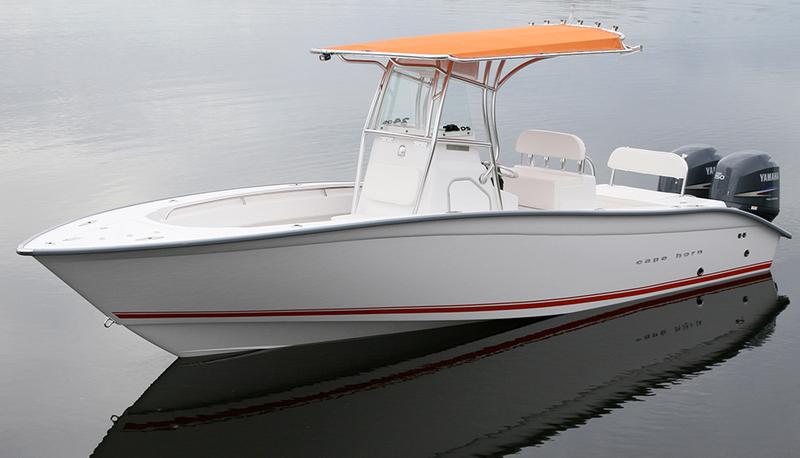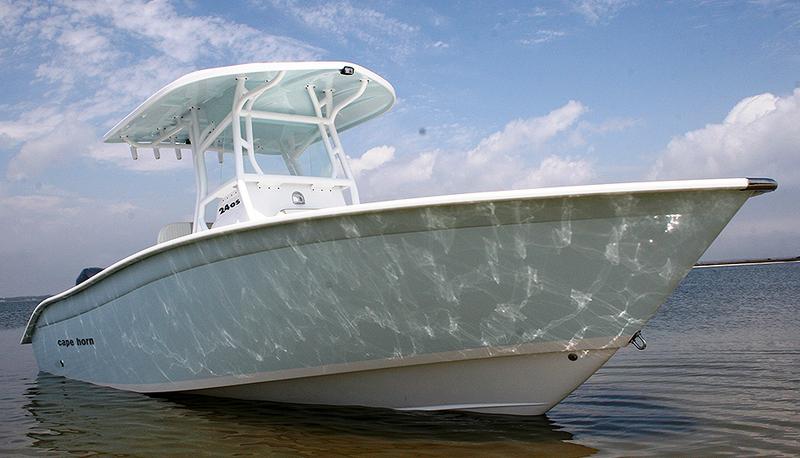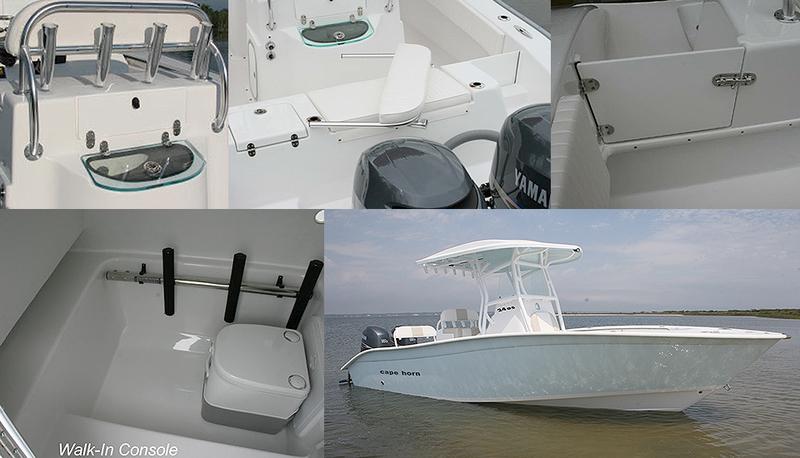 | id | id | id | id | id | id | id | id | id |
| --- | --- | --- | --- | --- | --- | --- | --- | --- |
| 24OS | 25' 1" | 9' 1" | 20" | 23 | 3700 | 400 | 136 | 3000 |
MORE ROOM
With a sprawling floor plan, the 24os (offshore) creates space, leaving more room to fish. Two huge live wells (35/40 gal.) make sure you will never run out of bait. The rear seat with its removable backrest is a nice addition, and veteran anglers will appreciate the 20 rod holders located where you need them.
The step-up in the bow makes throwing a cast-net easy and also adds the space for a huge storage box. A 470 qt. fish box delivers 6′ of below-deck insulated storage to serve as a final resting place for almost anything you can catch.
USEFUL STORAGE
A lockable console below that includes two storage compartments allows plenty of room for all your gear. Flip up the front seat for an insulated drink cooler, and the leaning post delivers additional storage on each side.
INCREDIBLE RIDE
The 24os delivers a ride that's nothing short of incredible. The newly designed hull deserves a test drive in any condition. Experienced captains will be impressed with both the ride comfort and fuel economy. With a host of changes in both design and style, the new Cape Horn 24os is more ready than ever to face what awaits 50 miles offshore.
SOFT ENTRY, UNSINKABLE, SPACIOUS, DRY RIDE
| id | id | id | id | id | id | id | id | id | id | id | id | id | id | id | id | id | id | id | id | id | id | id | id | id | id | id | id | id | id | id | id | id | id | id | id | id | id | id | id |
| --- | --- | --- | --- | --- | --- | --- | --- | --- | --- | --- | --- | --- | --- | --- | --- | --- | --- | --- | --- | --- | --- | --- | --- | --- | --- | --- | --- | --- | --- | --- | --- | --- | --- | --- | --- | --- | --- | --- | --- |
| 3000 | Standard | Standard | Standard | S—Dual | Optional | Standard | Standard | Optional | Standard | Optional | Optional | Optional | Standard | Optional | 6' 2" | Standard | Optional | 40/35 | Not Available | Standard | Standard | 6'—470 | Standard | Standard | Standard | 20 | Standard | Optional | Not Available | 11 x 30 | Standard | Optional | Standard | Standard | 20 | Optional | Optional | Optional | More |