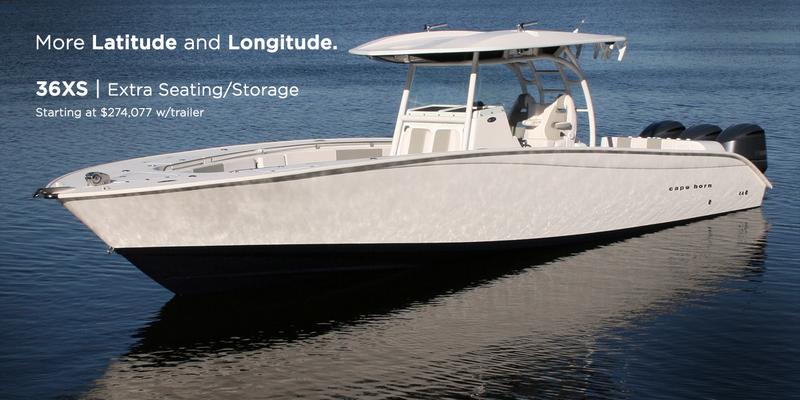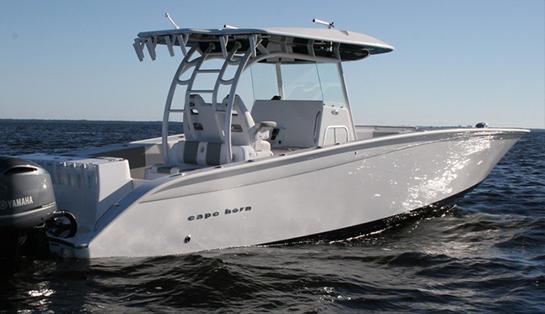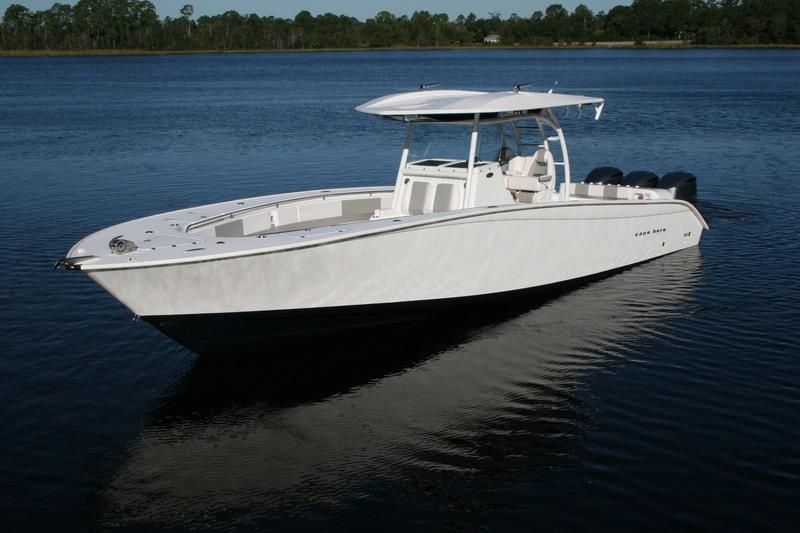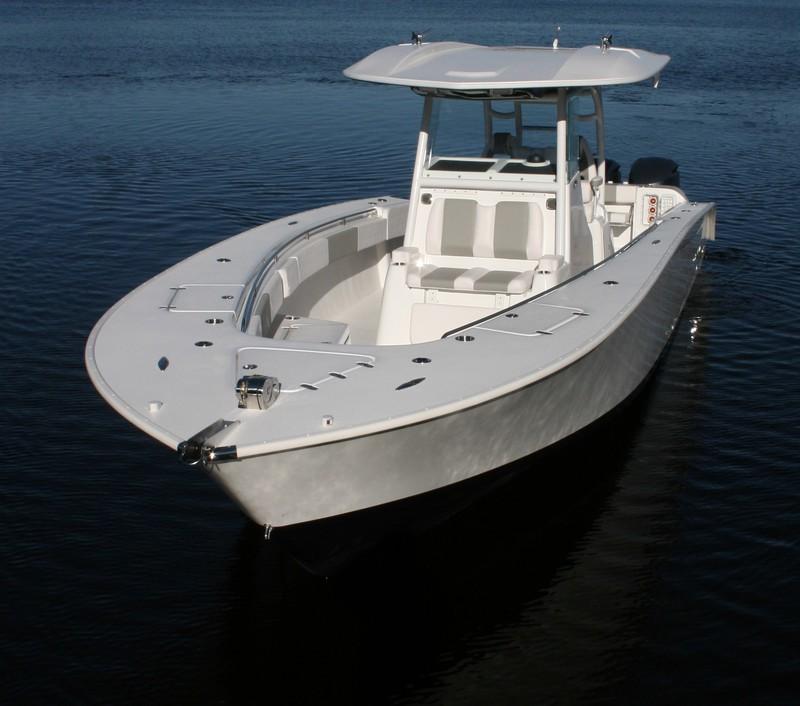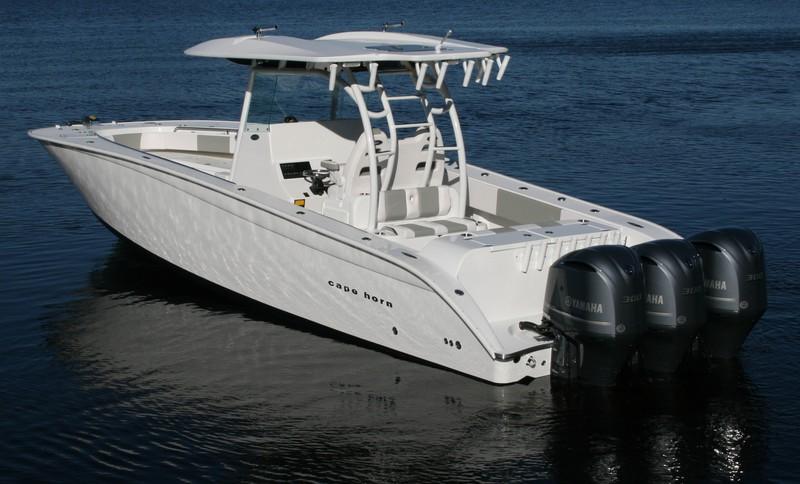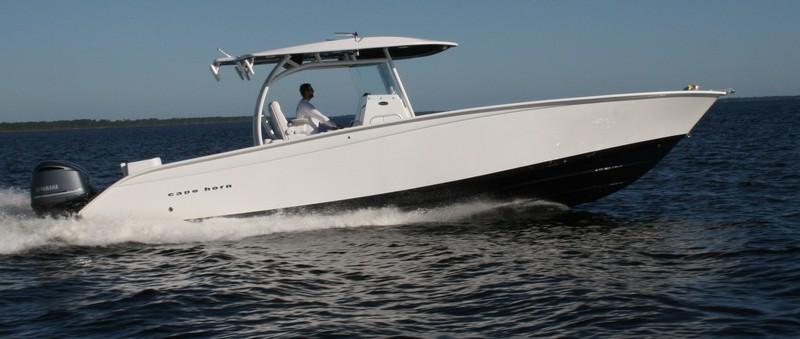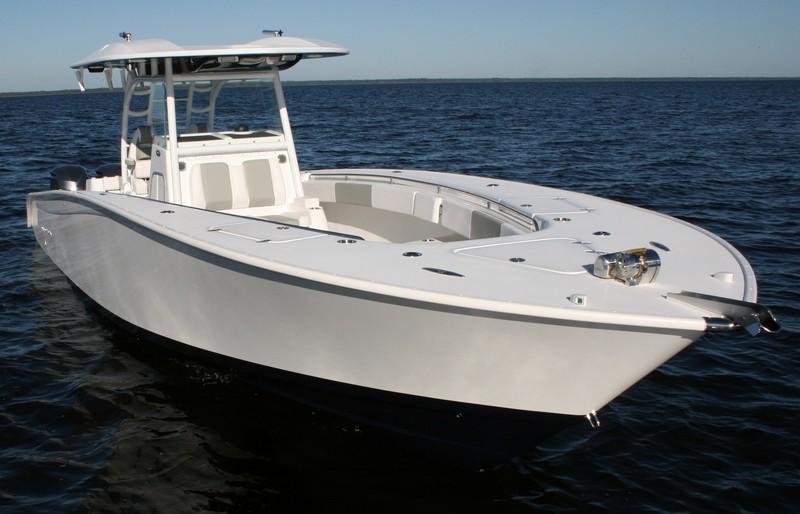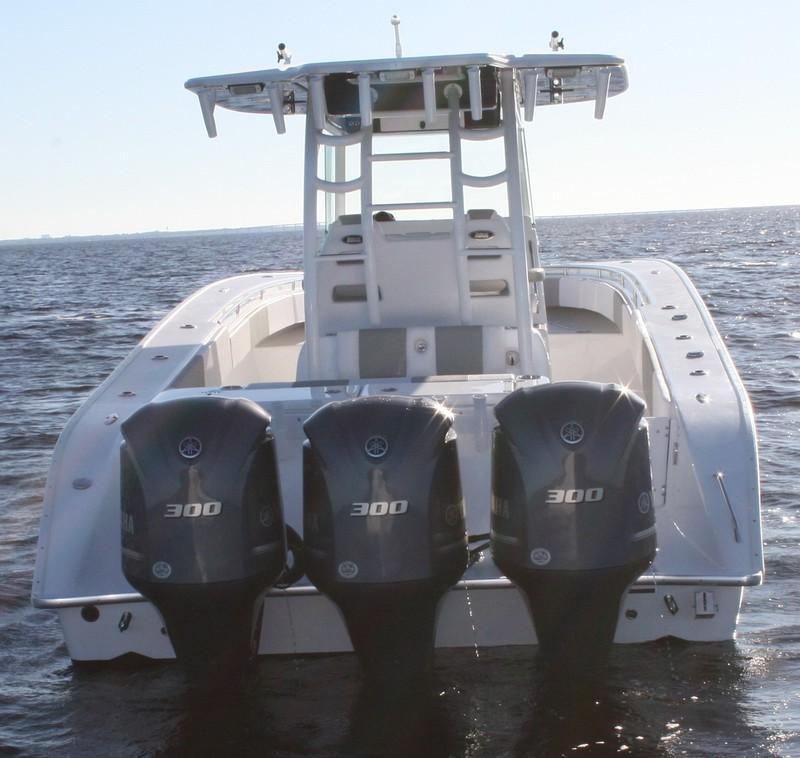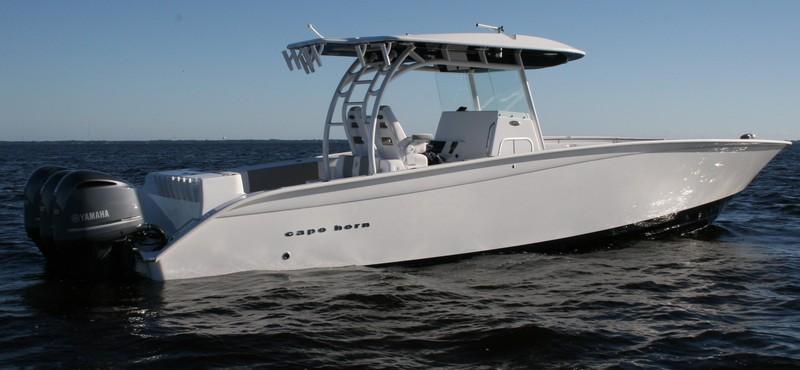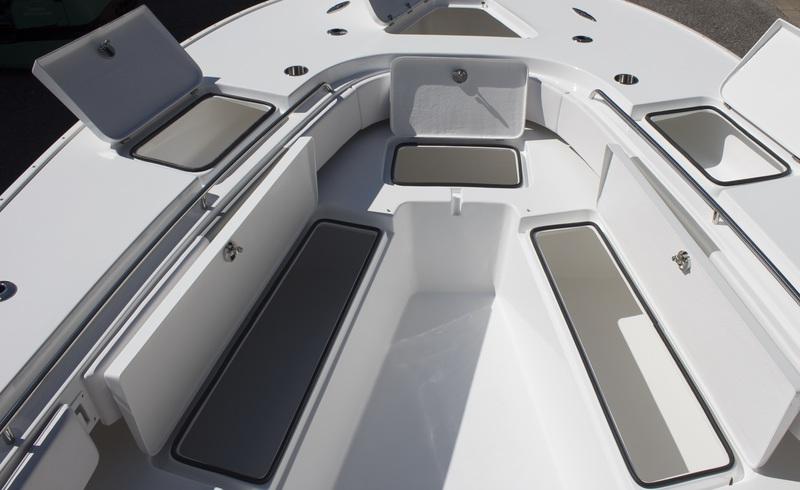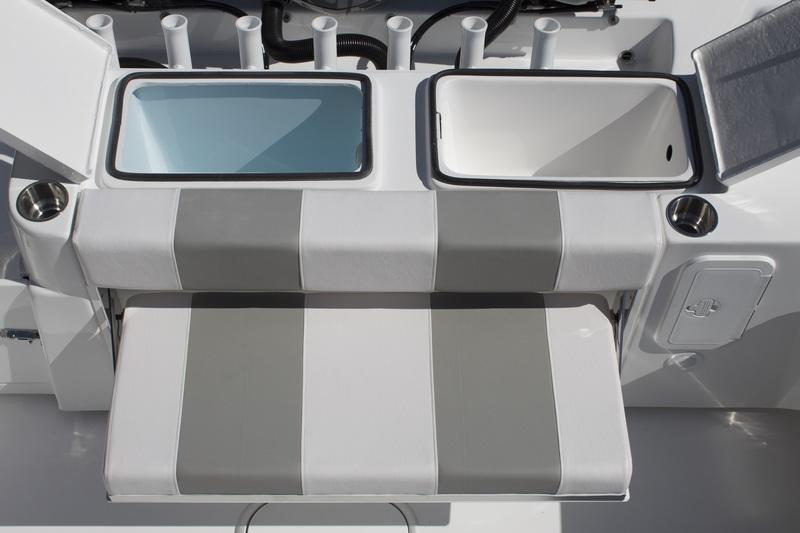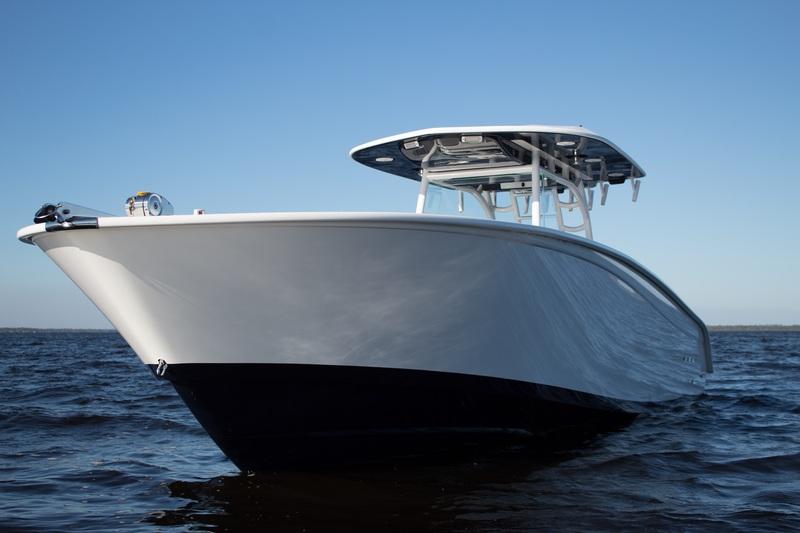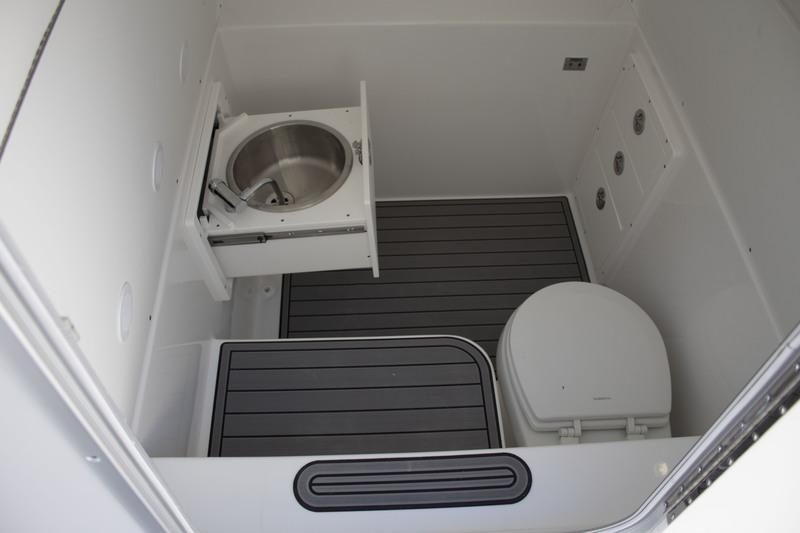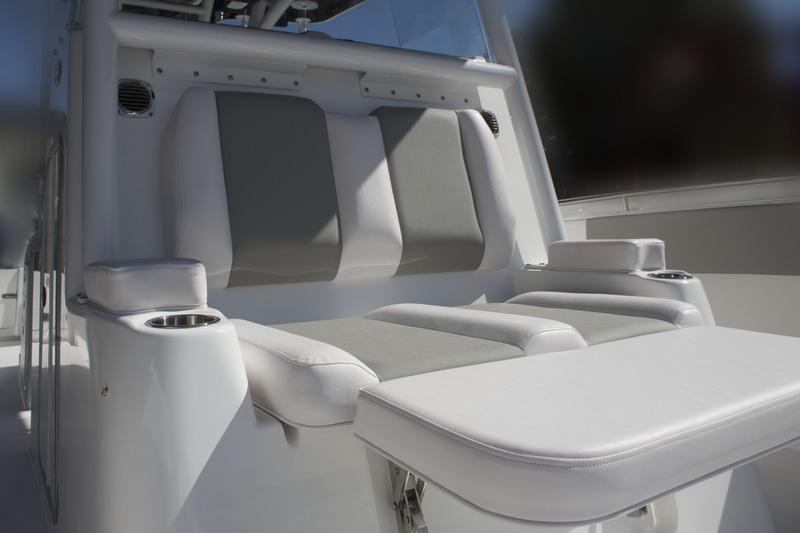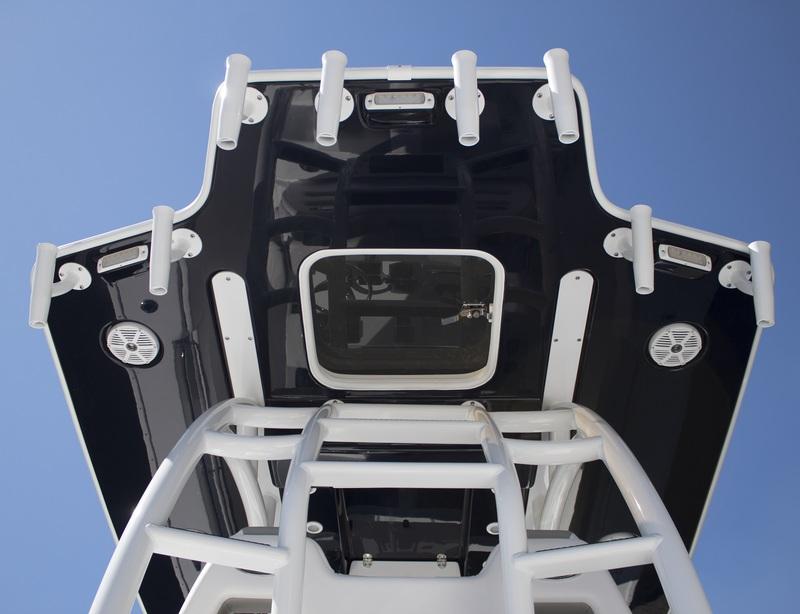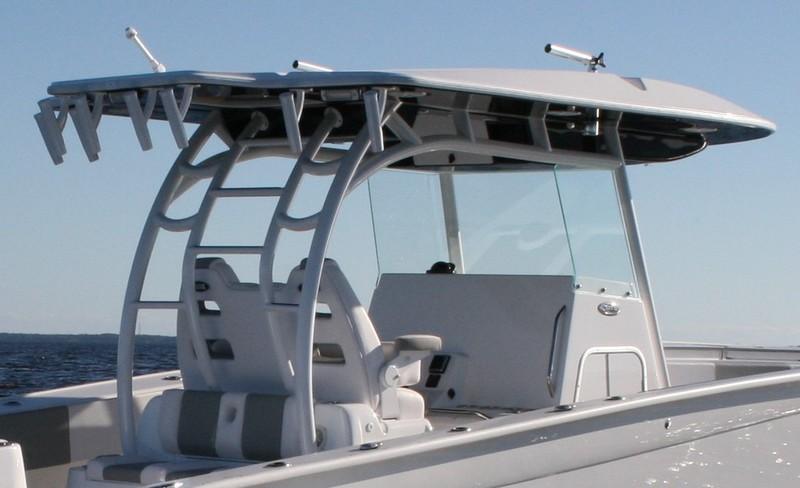 | id | id | id | id | id | id | id | id | id |
| --- | --- | --- | --- | --- | --- | --- | --- | --- |
| 36XS | 36' 11" | 10' 6" | 24" | 23 | 7900 | 1100 | 410 | 6000 |
Dialed In
Introducing the all new Cape Horn 36XS – extra seating and storage.  More of everything found its way into this newest Cape Horn offering.
RUN LONGER AND IN MORE COMFORT
Expand your destination possibilities. Whether exploring the canyons or entertaining a group the 36XS has you covered.  The helm station wraps the driver and passengers in bolstered seats and provides generous drawers and compartments for all tackle/storage needs. The rear facing seat conceals a huge 60 gal. live well.  An additional 20 gal. well in the transom doubles as a storage box when needed.  A large, rear fold-away bench and forward lounge entertain the crew. An optional vacu-flush head can be placed in the console next to the concealed pull out stainless sink. The EPS steering allows easy upgrade to joystick control.
STREAMLINED AND OVERSIZED
An oversized hardtop provides a sleek and modern design that easily accepts a second station if desired. The two large boxes above provide plenty of storage for all your gear.  All will appreciate a host of lighting options, (6) flush mounted speakers and standard telescoping outriggers.
EXTRA EVERYTHING
A huge dash provides plenty of room for multiple large screen displays.  Additional storage is discovered in the huge walk-in console.  A drink cooler is offered beneath the flip up front seat that quickly transforms into a lounge seat with a flip-up foot rest.  A 9' fully insulated fish box offers 1400 quarts of frozen storage that is pumped overboard during cleanup.
GO Custom
Each 36XS like all Cape Horns is hand tailored with yacht quality hardware and goods.  Choose one of our popular schemes or custom design to your personal taste with a host of upholstery styles and hull color combinations.  While the extra storage, extra seating and extra comfort help soften the edges, your personal touch will define the 36XS.
| id | id | id | id | id | id | id | id | id | id | id | id | id | id | id | id | id | id | id | id | id | id | id | id | id | id | id | id | id | id | id | id | id | id | id | id | id | id | id | id |
| --- | --- | --- | --- | --- | --- | --- | --- | --- | --- | --- | --- | --- | --- | --- | --- | --- | --- | --- | --- | --- | --- | --- | --- | --- | --- | --- | --- | --- | --- | --- | --- | --- | --- | --- | --- | --- | --- | --- | --- |
| 6000 | Standard | Standard | Standard | S—Triple | Standard | Standard | Standard | Optional | Not Available | Standard | Standard | Optional | S (5) | Optional | 6' 3" | Not Available | Standard | 60/20 | Standard | Standard | S (112 QT) | 9'—1400 | Standard | Standard | Standard | 25 | Standard | Standard | Standard | 16 x 48 | Standard | Optional | Standard | Standard | 30 | Optional | Optional | Optional | More |