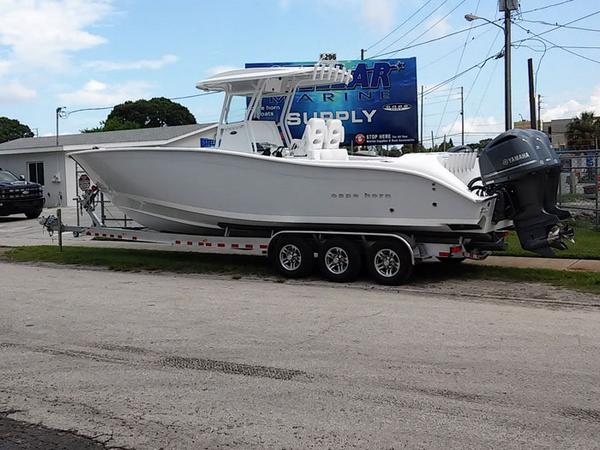 Boat Trailers
Stellar is an authorized dealer for Loadmaster Trailers, Magic Tilt Trailers and Continental Trailers.
We offer boat trailers in all sizes. We can configure your trailer to accommodate boats from 17' to 53' in length.
Single-Axle Trailers
Double-Axle Trailers
Tandem-Axle Trailers
Triple-Axle Trailers
Tri-Axle Trailer
Quad-Axle Trailers
Multi-Axle Trailers
ADDITIONAL UPGRADES
Spindle Mount for Spare Wheel and Tire
U-Bolt Mount for Spare Wheel and Tire
LED Lights
Aluminum Wheels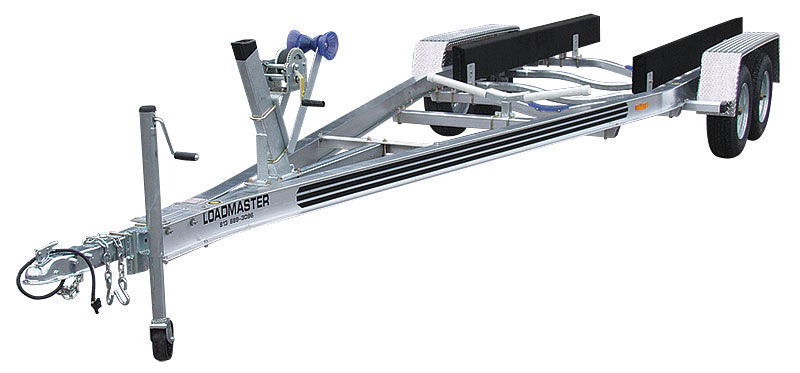 Loadmaster Boat Trailers
Each Loadmaster Boat Trailer is designed to fit manufacturers hull designs for specific load distribution. The result maximizes on road performance, thus giving years of trouble free service with minimal maintenance. Loadmaster aluminum boat trailers are manufactured to exacting standards, utilizing top quality materials and parts, in our 24,000 square foot, state of the art facility in Tampa, Florida.
Custom Aluminum Boat Trailers at Affordable Prices
Loadmaster's attention to detail, customer satisfaction, plus our exclusive three-year limited warranty assures you get the best value for your dollar. Choose single axle for boats to 3,500 pounds, tandem axles to 9,800 pounds, and tri-axles to 10,500 pounds. Models also available to 18,000 pounds.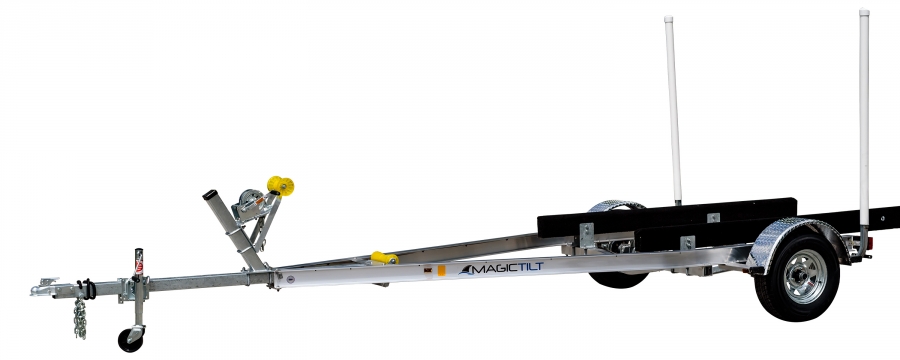 Magic Tilt Boat Trailers
Magic Tilt has been building quality boat trailers since 1953. A family-owned and operated business in Clearwater, Florida, Magic Tilt excels in building aluminum and galvanized steel trailers designed for salt water applications.
Magic Tilt Aluminum Boat Trailers feature:
Excellent corrosion resistance
Lightweight - tempered I-beams
Sharp looking

Continental Boat Trailers
For over 40 years Continental Boat Trailers has been an innovator in the boat trailer industry. Since 1975, Continental Boat Trailers have been engineered and built in their state-of-the-art manufacturing facilities in Miami and Clearwater, Florida to withstand the severe saltwater environment of Florida and the tropics. Quality and dependability are key features of Continental Boat Trailers.
Boat Trailers for Just About Any Size Vessel
Whether you own a 10' personal watercraft or a 40' powerboat, Continental has a boat trailers to fit your needs.