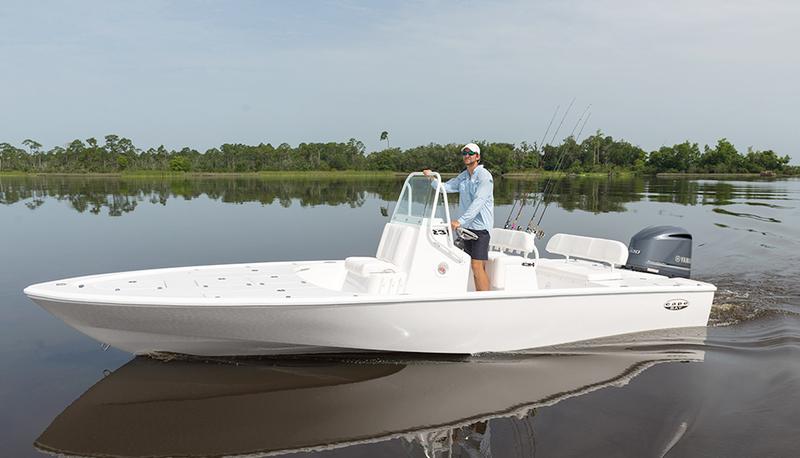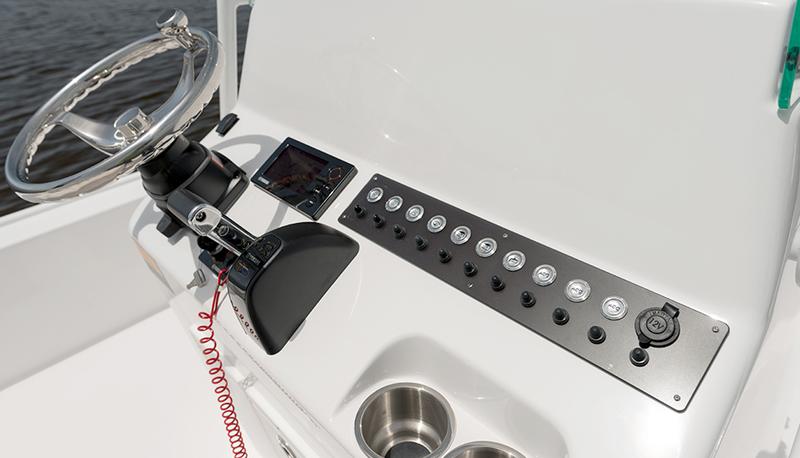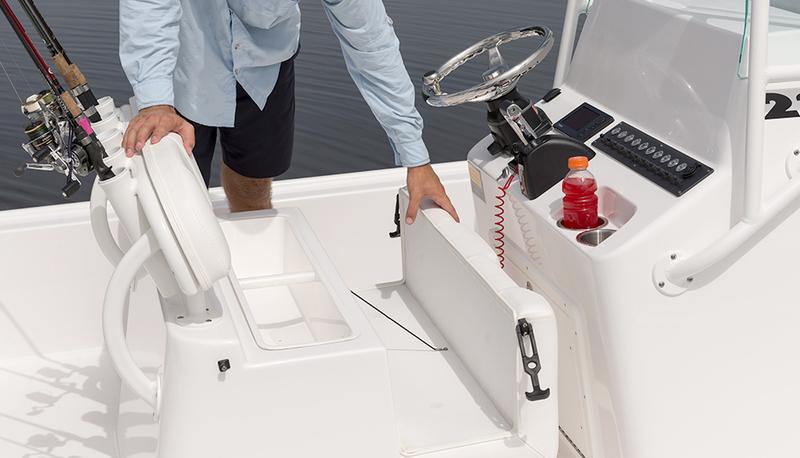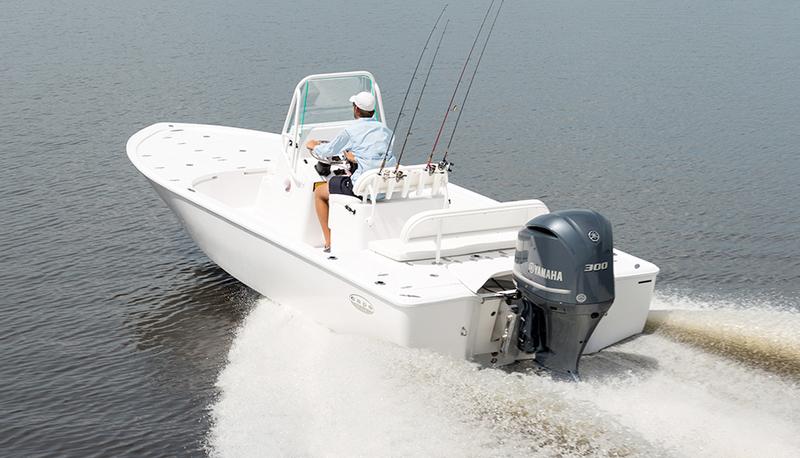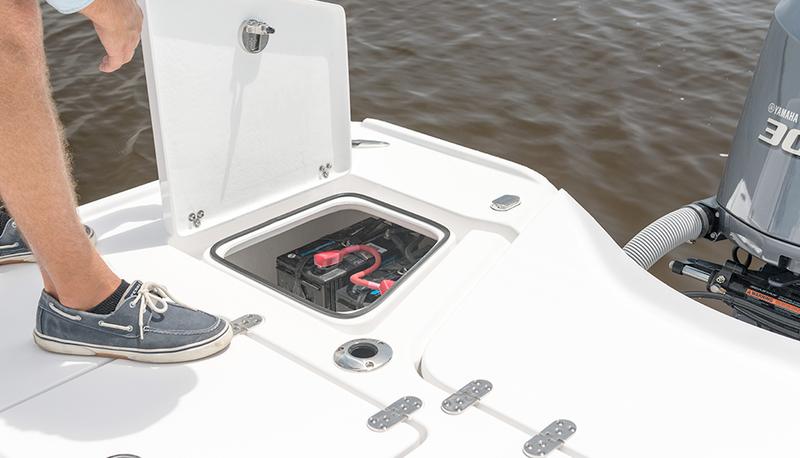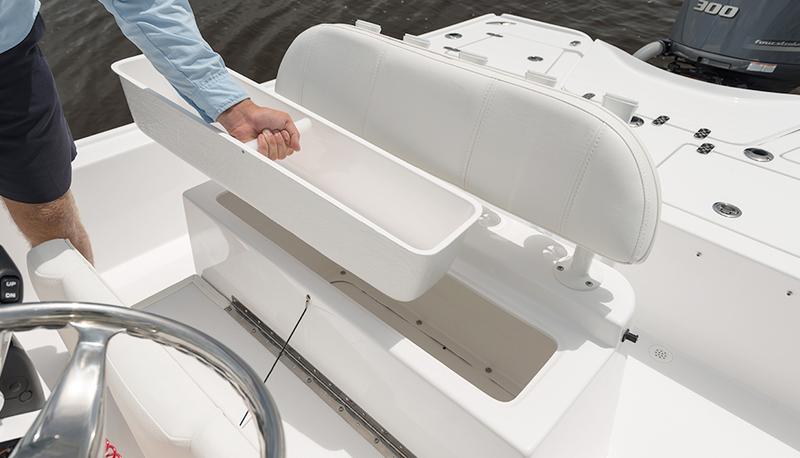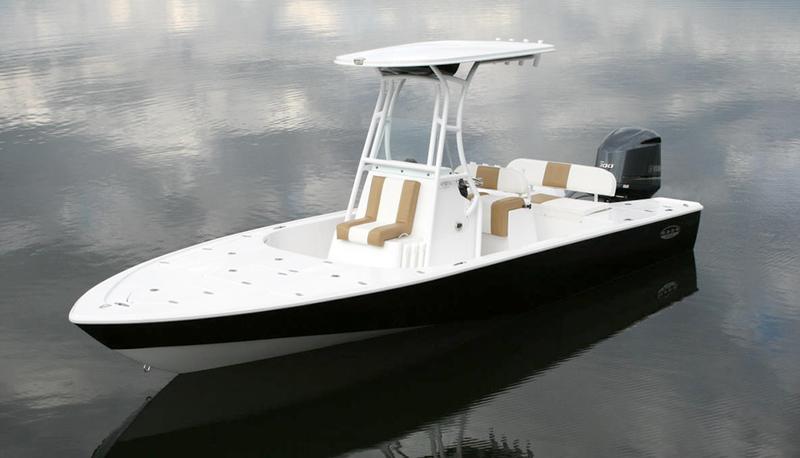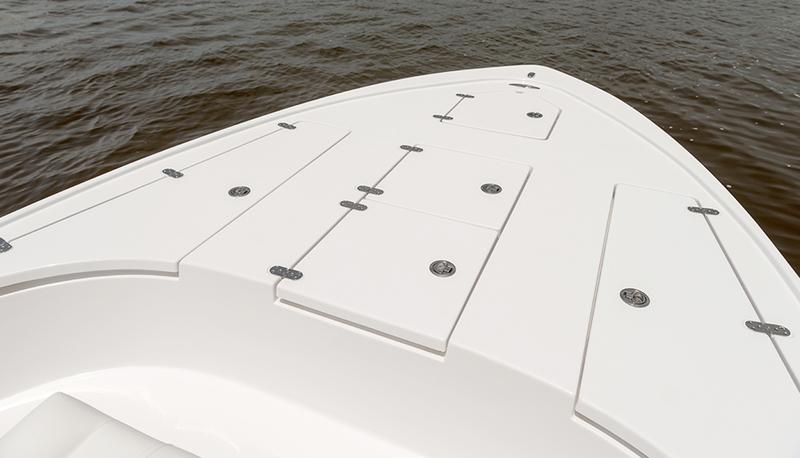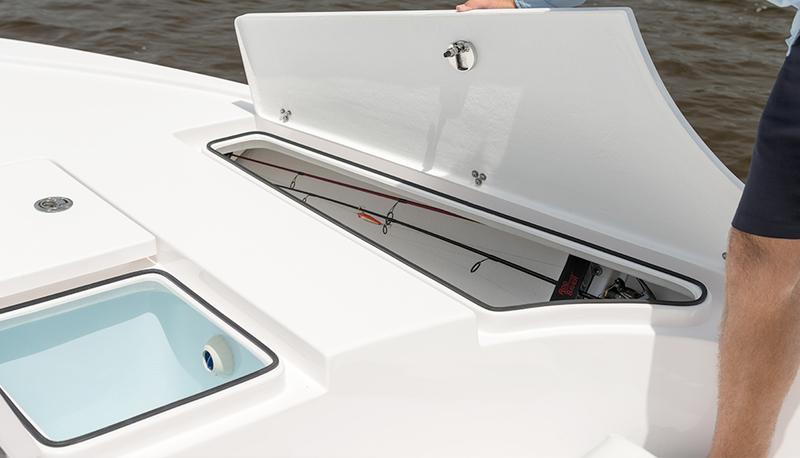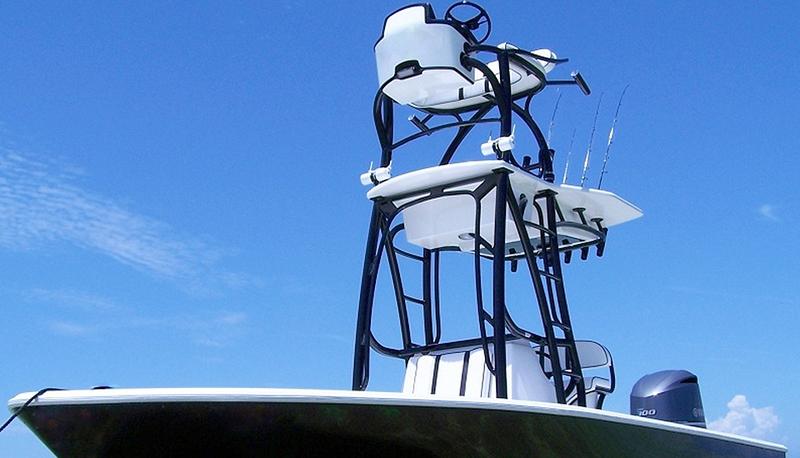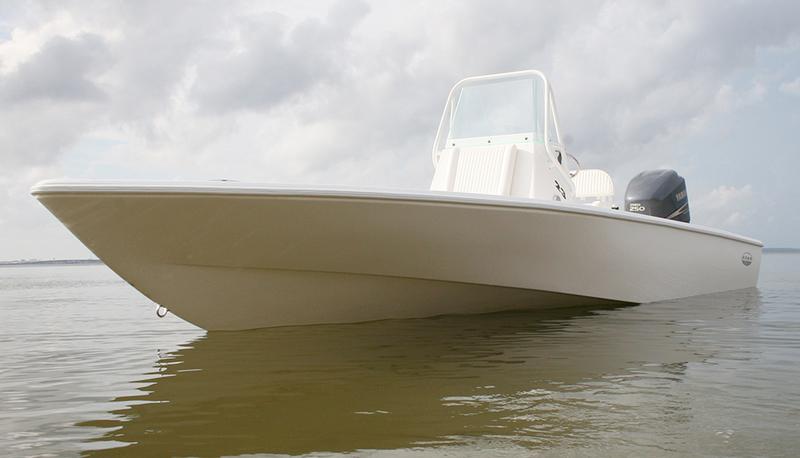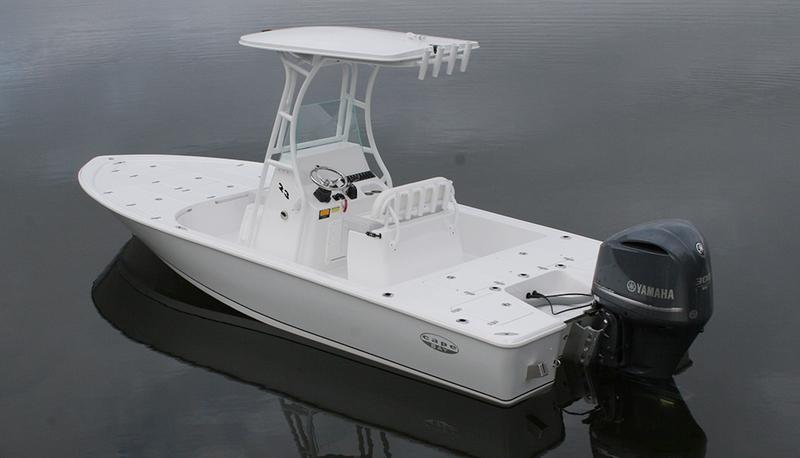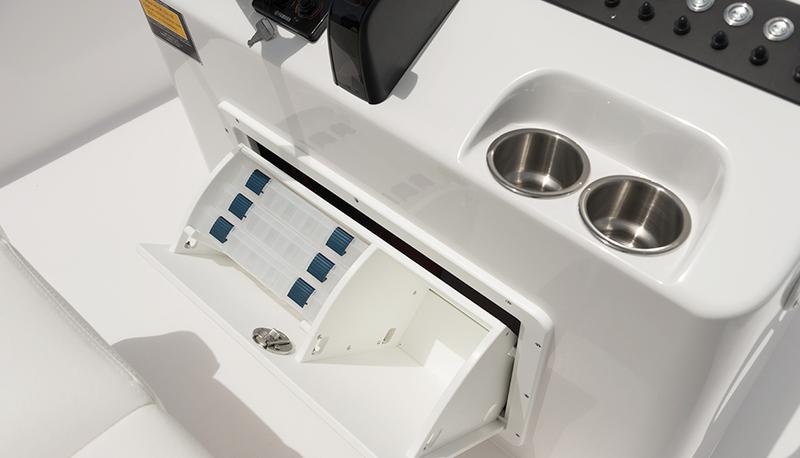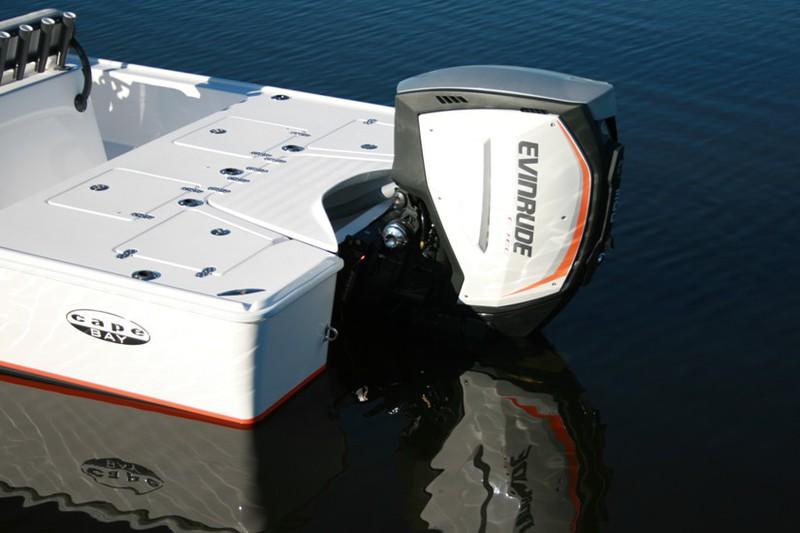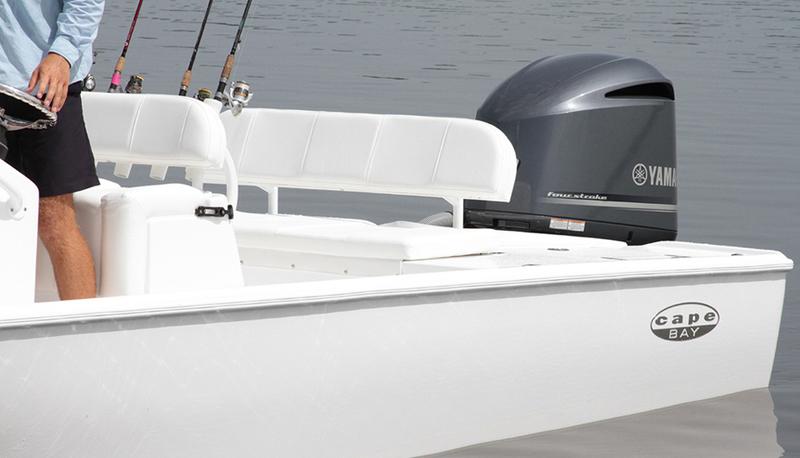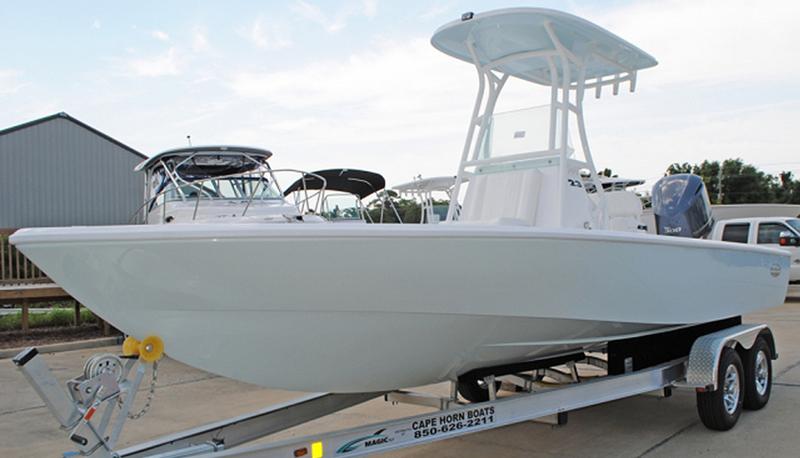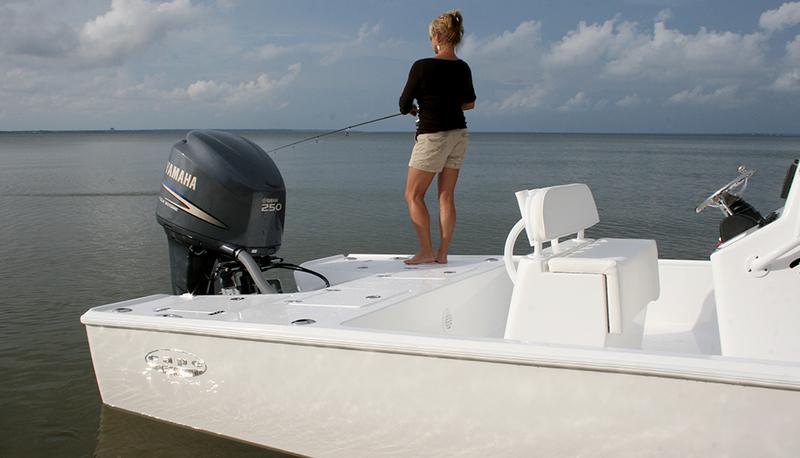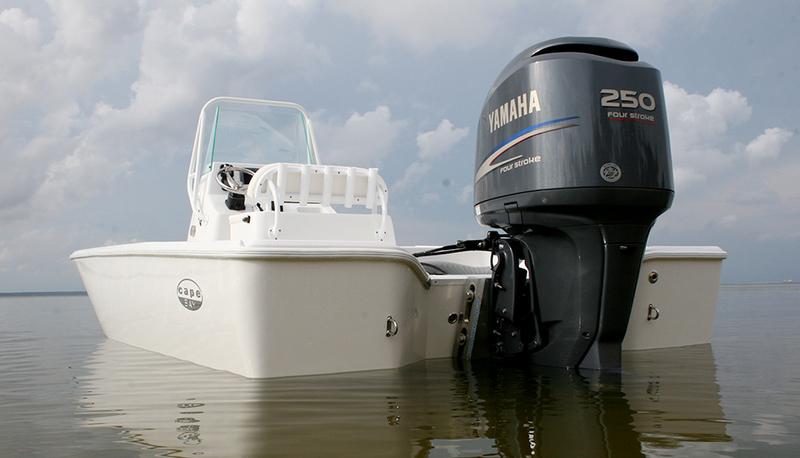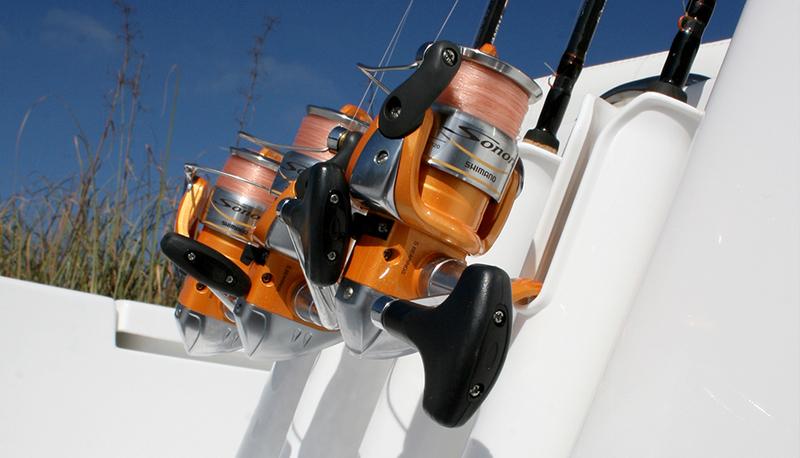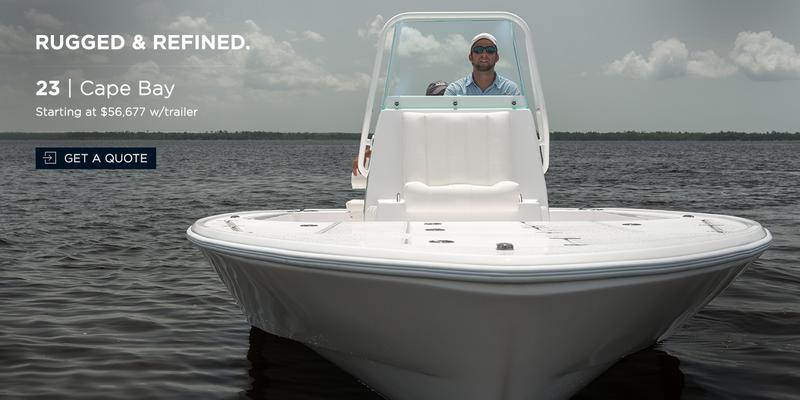 | id | id | id | id | id | id | id | id | id |
| --- | --- | --- | --- | --- | --- | --- | --- | --- |
| 23 | 23' | 8' 3" | 13" - 15" | 15 | 2,100 | 300 V-6 | 80 | 2,500 |
Rugged and Refined
There's nothing quite like the Cape Bay. With an aggressive look, nimble handling, and wide array of features, the Cape Bay is sure to make your next tournament a success.
OFFSHORE READY
A quiet, smooth-riding hull and unsinkable construction separate the Cape Bay from the pack—go ahead and take it offshore. It's ready.
ENHANCED PERFORMANCE AND STABILITY
The Cape Bay offers a new level of performance with no bow rise on take-off—we call it "even keel." This first in bay boat design fills a need to launch in skinny water without trimming the engine up. This also helps to stabilize the hull while under way.
STEALTH MODE
The lack of forward strakes under the bow provides a new level of stealth when gliding the flats. No more hull slap announcing your arrival.
COMFORT AND CLASS
The Cape Bay is equipped with everything you need to make your adventure comfortable, from contoured cushions sculpted to conform to your body to flush hardware placed exactly where you need it.
For those who want the best of both worlds—a rugged boat ready for anything that still offers comfort and style—there's no better choice than the Cape Bay.
| id | id | id | id | id | id | id | id | id | id | id | id | id | id | id | id | id | id | id | id | id | id | id | id | id |
| --- | --- | --- | --- | --- | --- | --- | --- | --- | --- | --- | --- | --- | --- | --- | --- | --- | --- | --- | --- | --- | --- | --- | --- | --- |
| 2,500 | Standard | Standard | Standard | Standard | Standard | Standard | Standard | Standard | Standard | Standard | Standard | Standard | Standard | Optional | Optional | Optional | Optional | Optional | Optional | Optional | Optional | Optional | Optional | Optional |