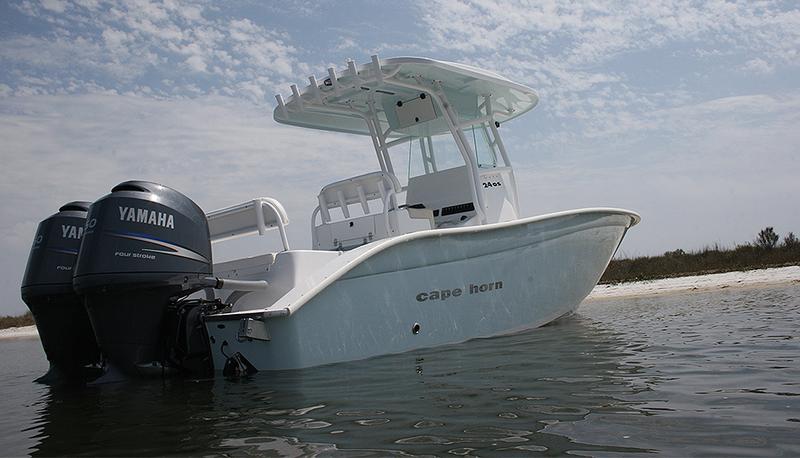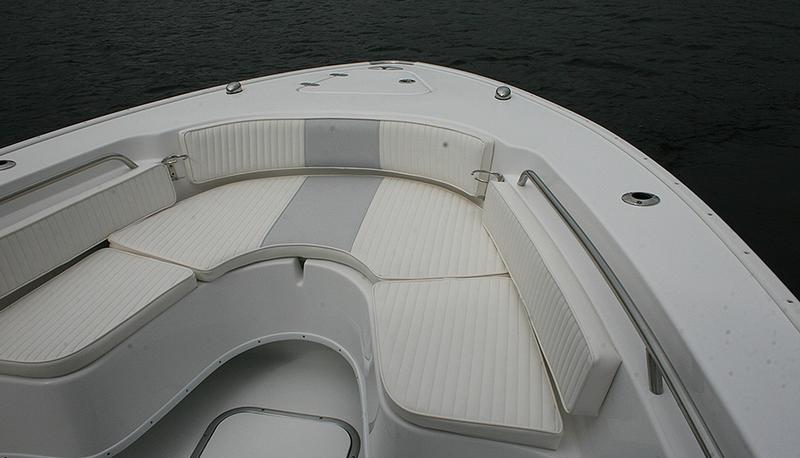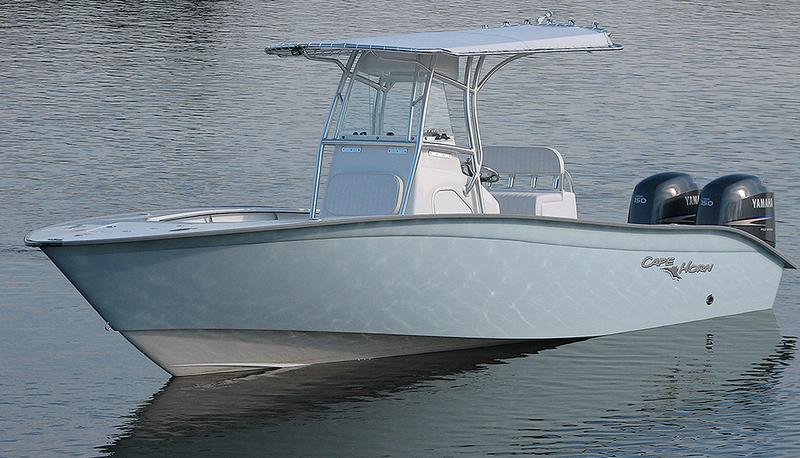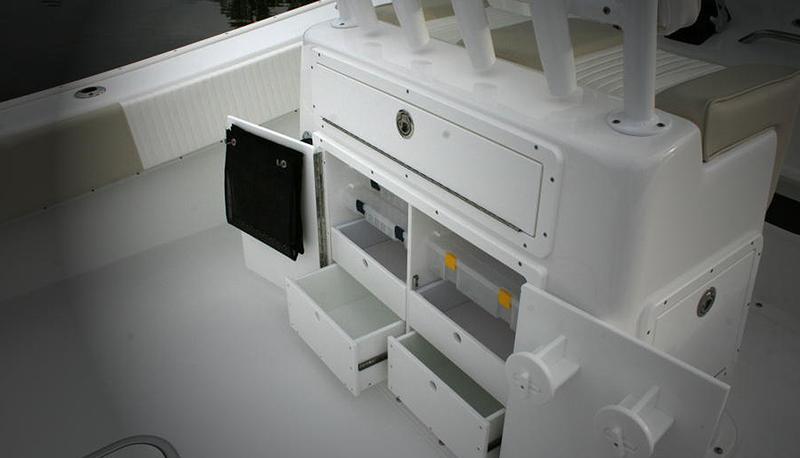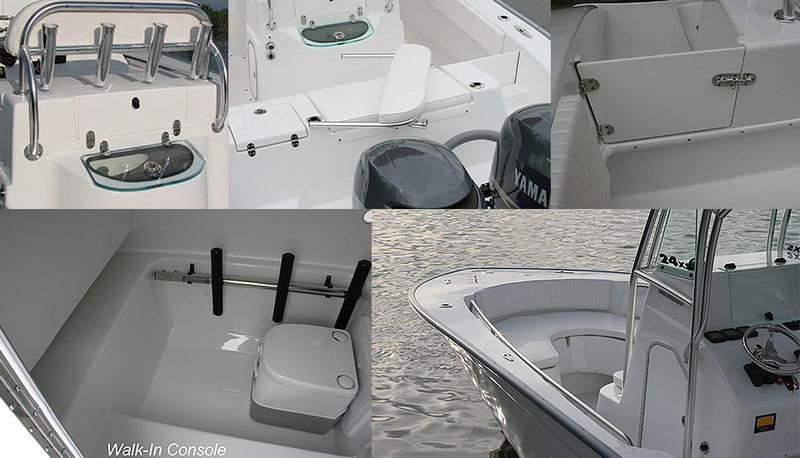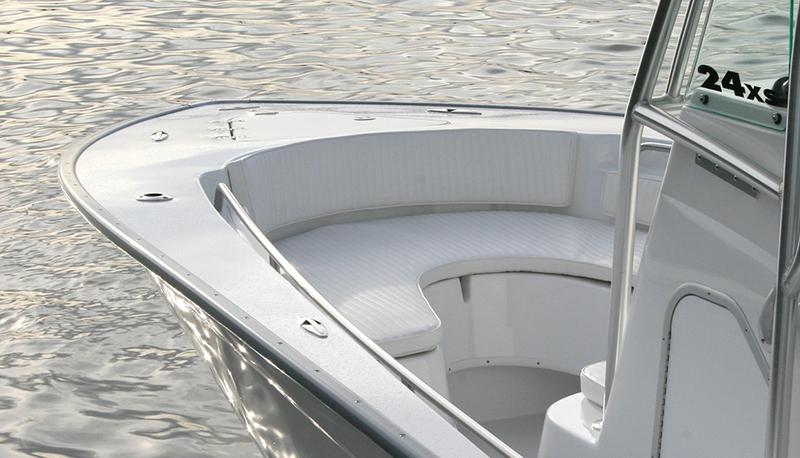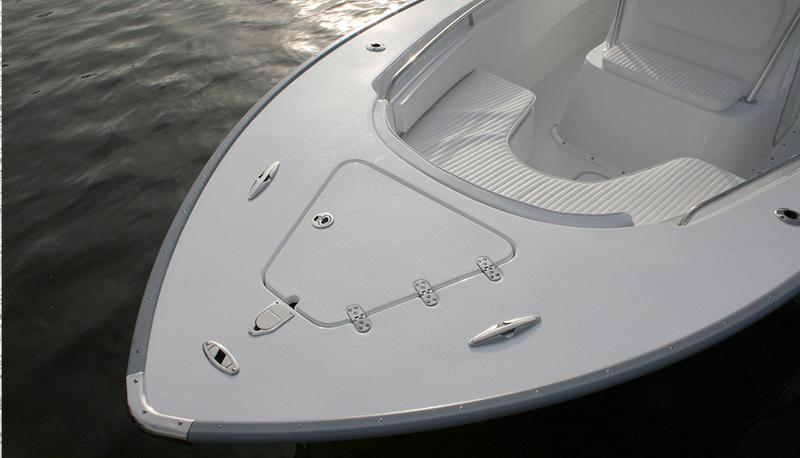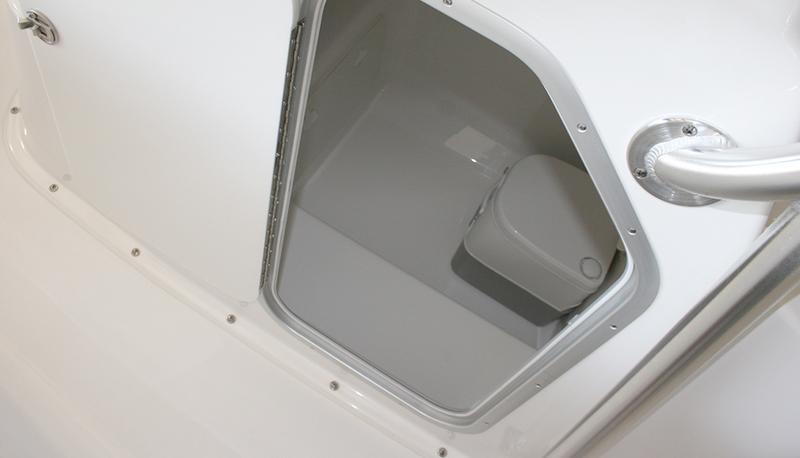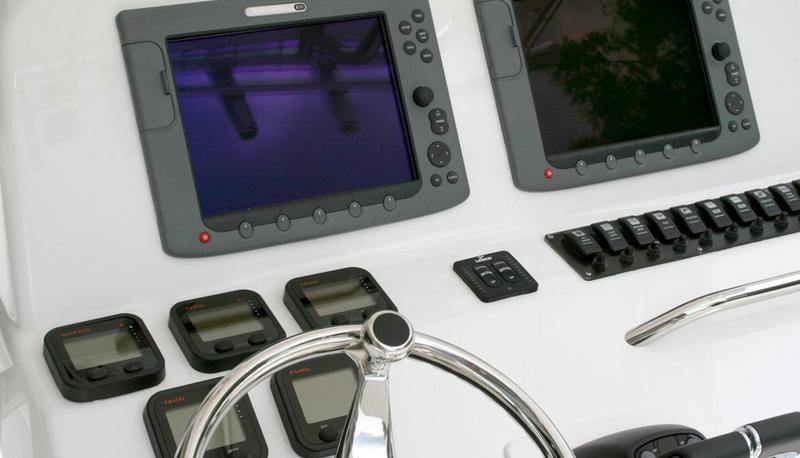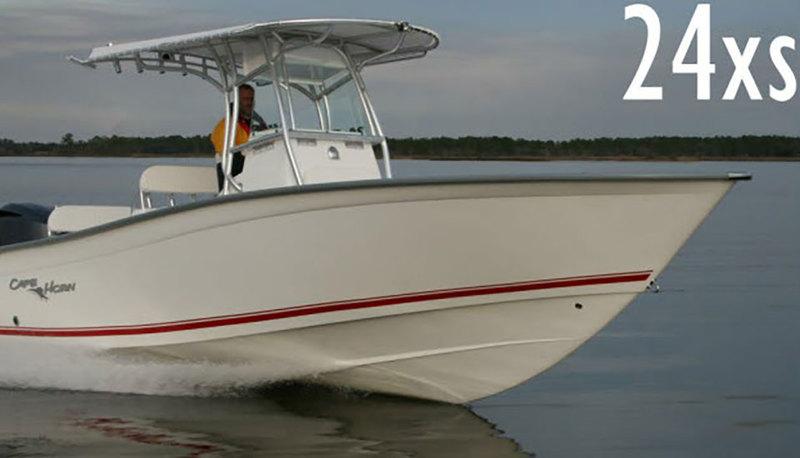 | id | id | id | id | id | id | id | id | id |
| --- | --- | --- | --- | --- | --- | --- | --- | --- |
| 24XS | 25' 1" | 9' 1" | 20" | 23 | 3700 | 400 | 136 | 3000 |
Performance Meets Comfort
The 24xs takes both work and play seriously, adding an element of comfort to a boat versatile enough for serious offshore fishing or cruising with the family.
Extra Storage
The new forward seating adds 320 quarts of extra storage beneath the seat. Flip up the rear bench seat cushion to unveil a 35 gallon live well. The removable backrest incorporates 2 additional rocket launchers. Step into the console and you'll find even more storage in a spacious forward locker.
When it's time to pull a tube or just cruise the coast, the XS can adapt quickly to almost any boating excursion. A transom gate makes short work of landing a large tuna or boarding after a quick swim.
Whether rinsing your gear or cleaning up at the end of the day, the standard fresh and raw water wash down systems will come in handy.
With something for everyone in the family, the new Cape Horn 24xs is destined to be a success.
UNSINKABLE, SPACIOUS, DRY RIDE
| id | id | id | id | id | id | id | id | id | id | id | id | id | id | id | id | id | id | id | id | id | id | id | id | id | id | id | id | id | id | id | id | id | id | id | id | id | id | id | id |
| --- | --- | --- | --- | --- | --- | --- | --- | --- | --- | --- | --- | --- | --- | --- | --- | --- | --- | --- | --- | --- | --- | --- | --- | --- | --- | --- | --- | --- | --- | --- | --- | --- | --- | --- | --- | --- | --- | --- | --- |
| 3000 | Standard | Standard | Standard | S—Dual | Optional | Standard | Standard | Optional | Standard | Optional | Optional | Optional | Standard | Optional | 6' 2" | Standard | Optional | 40/35 | Standard | Standard | Standard | 6'—470 | Standard | Standard | Standard | 20 | Standard | Standard | Optional | 11 x 30 | Standard | Optional | Standard | Standard | 20 | Optional | Optional | Optional | More |