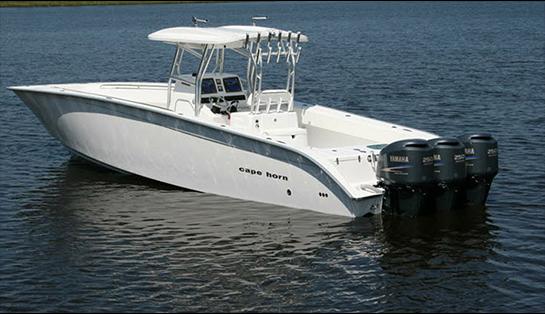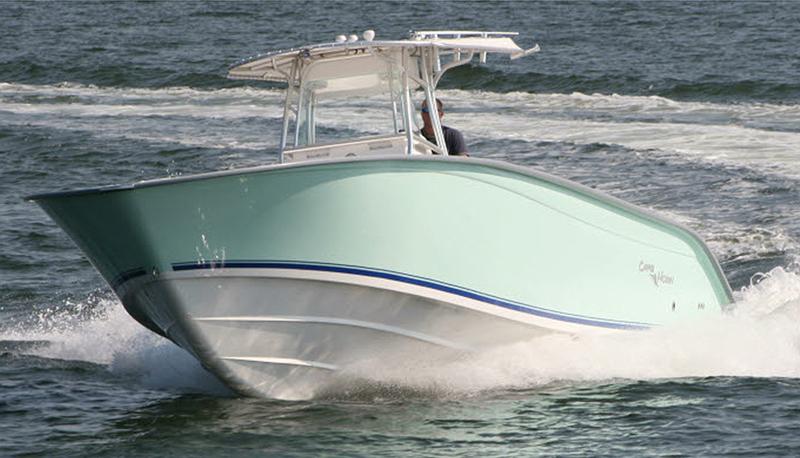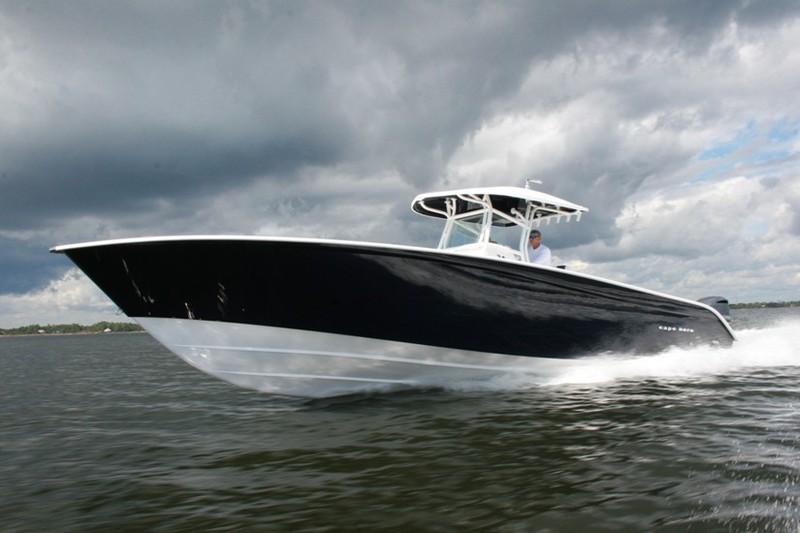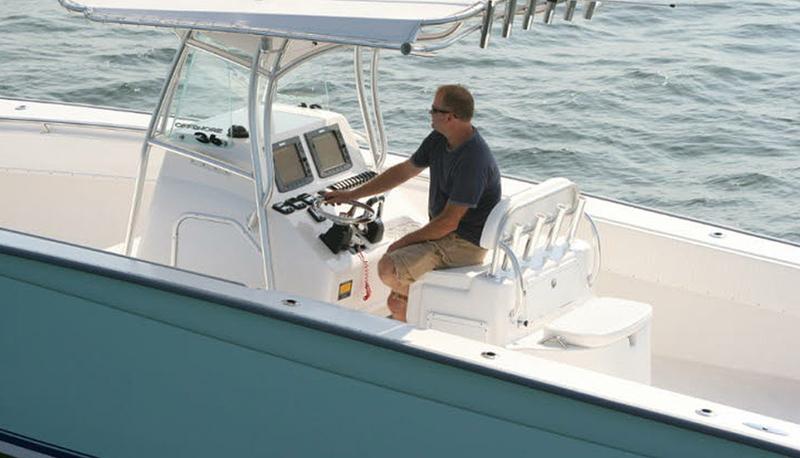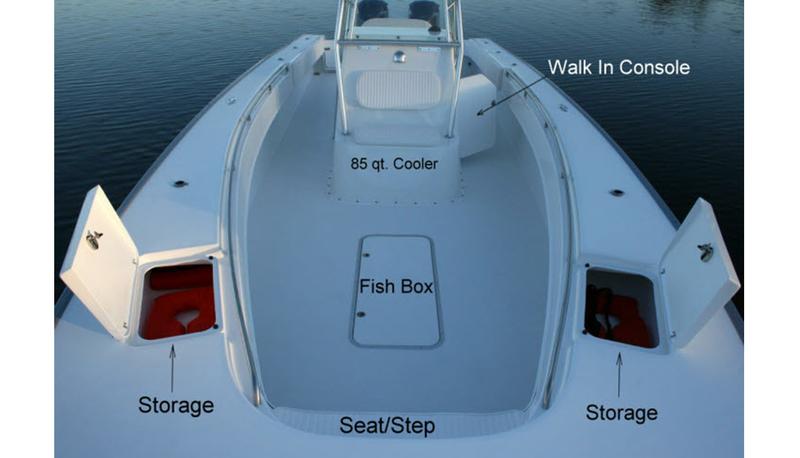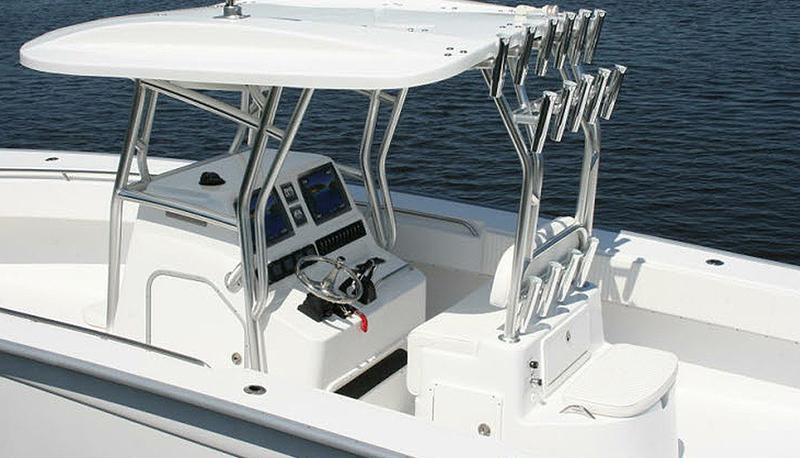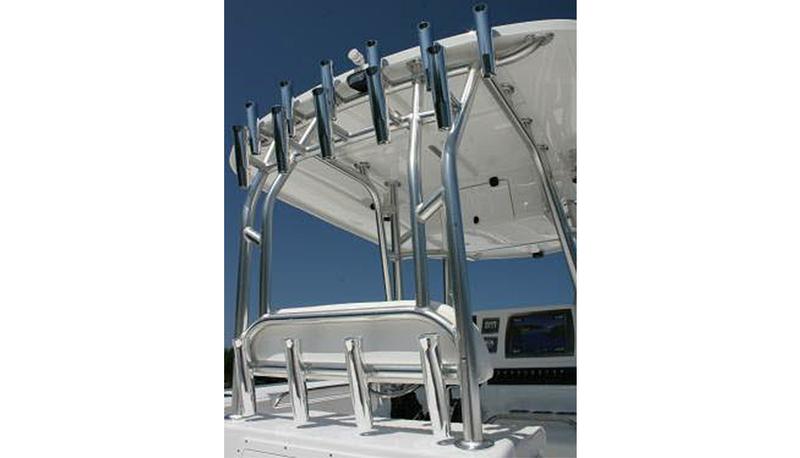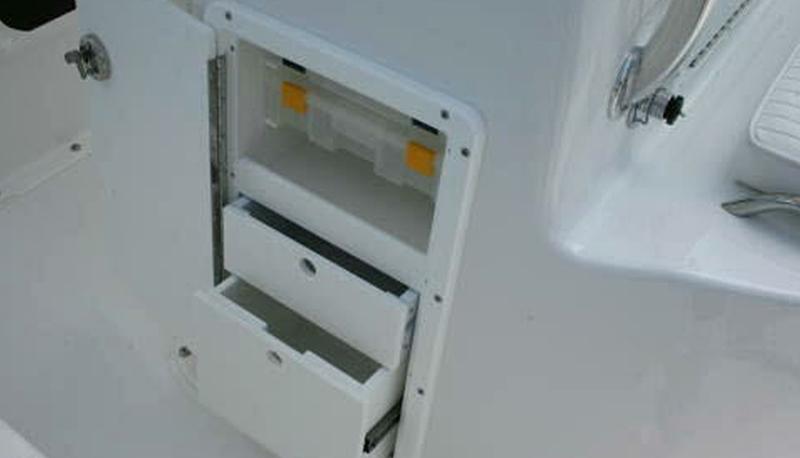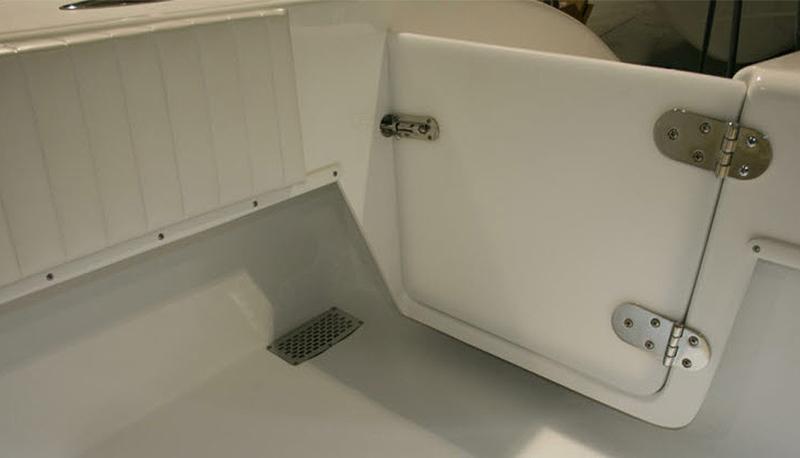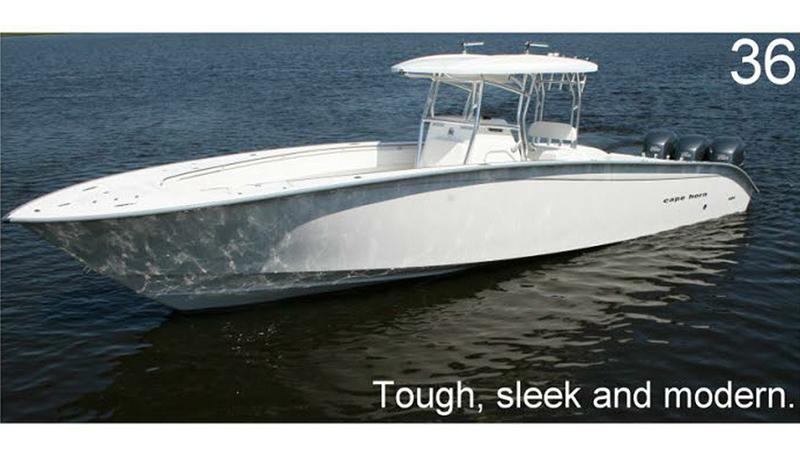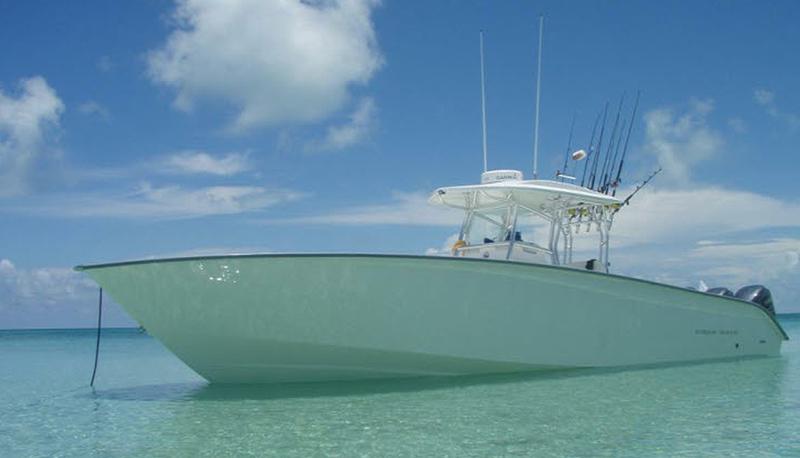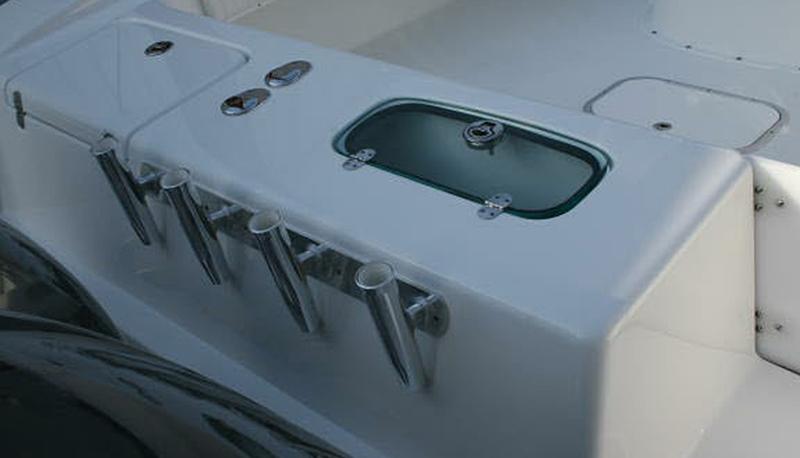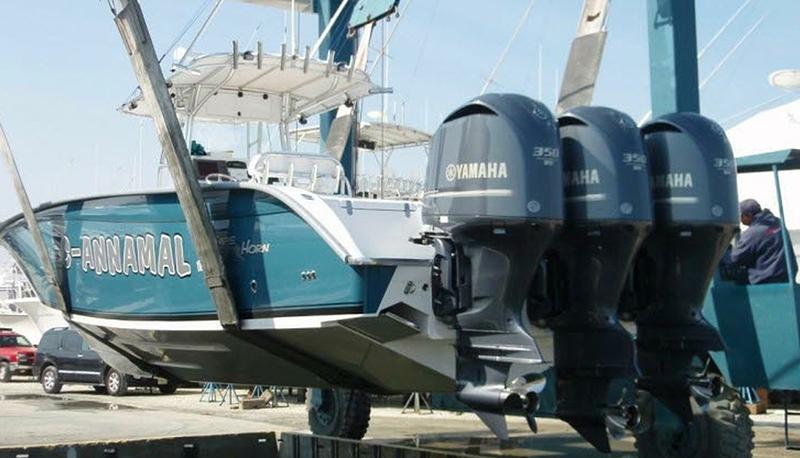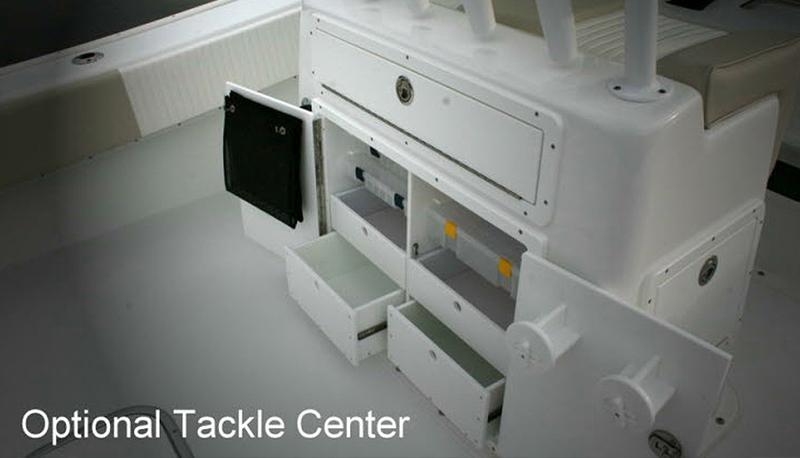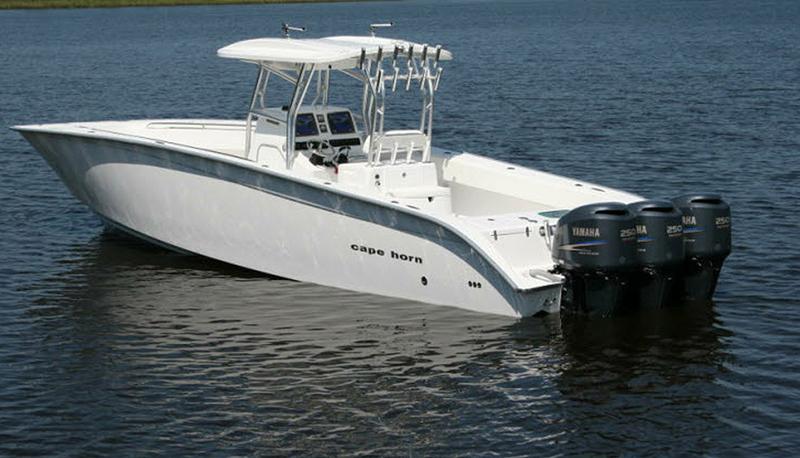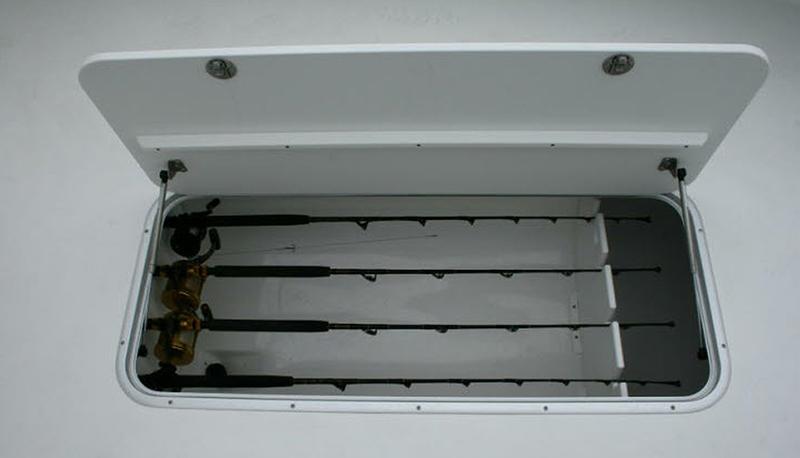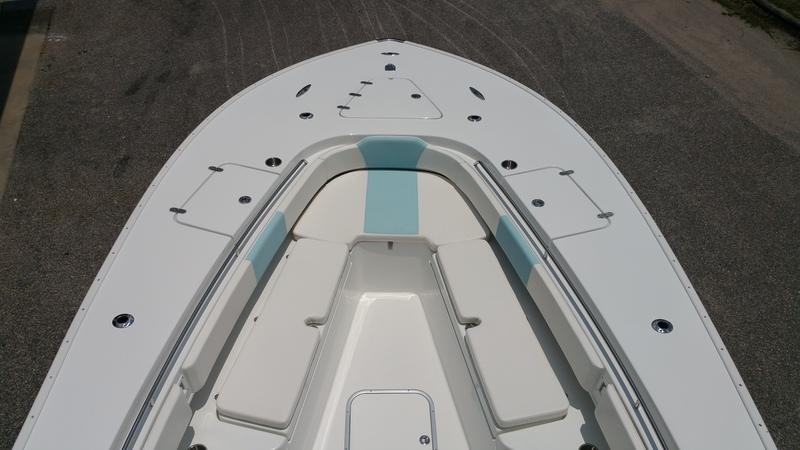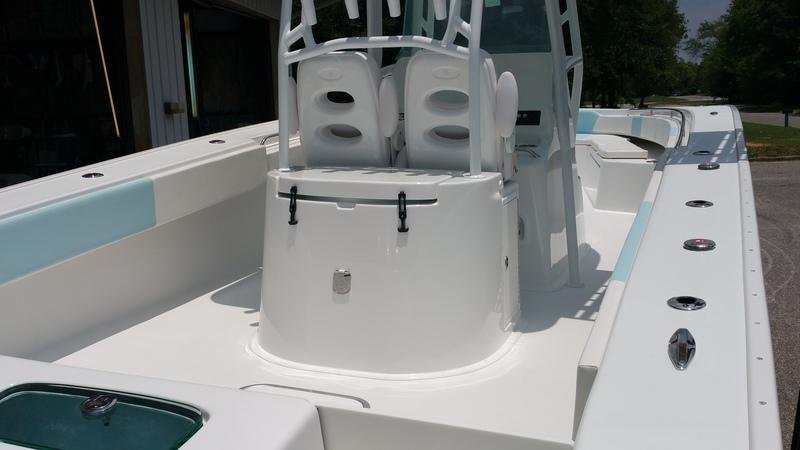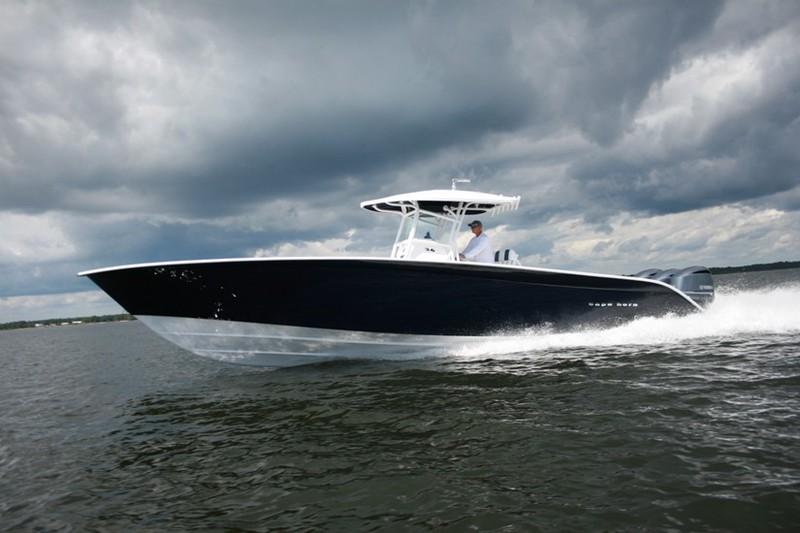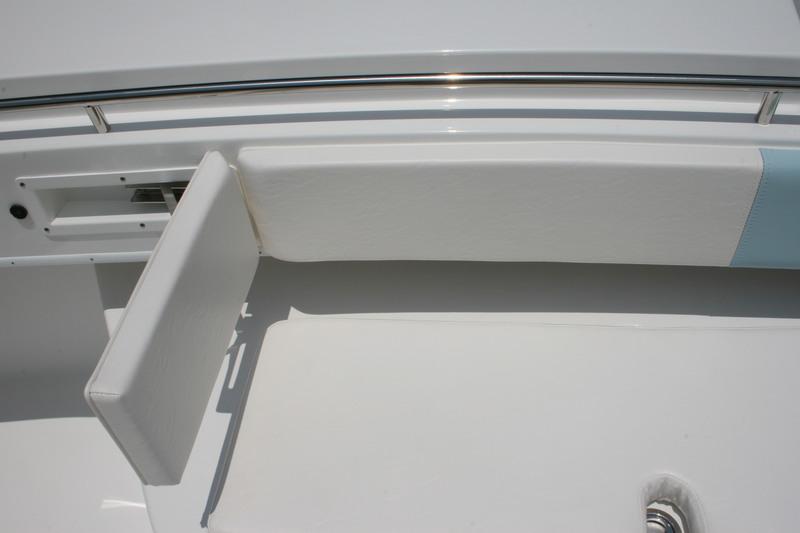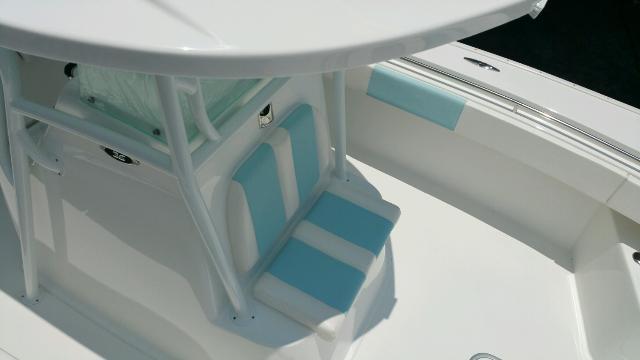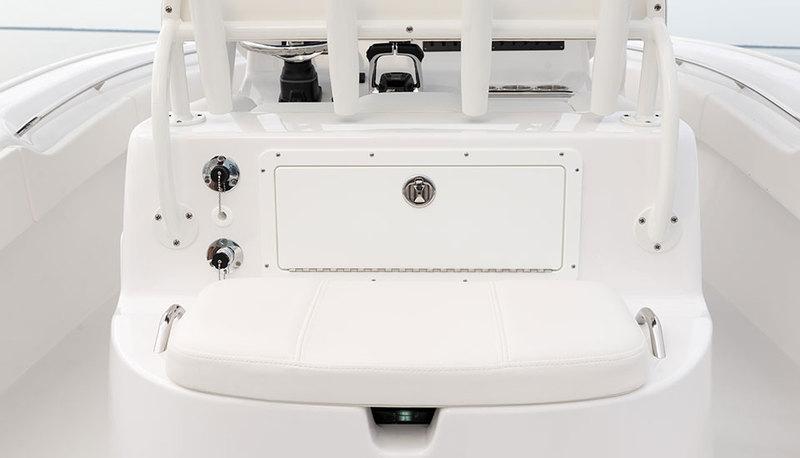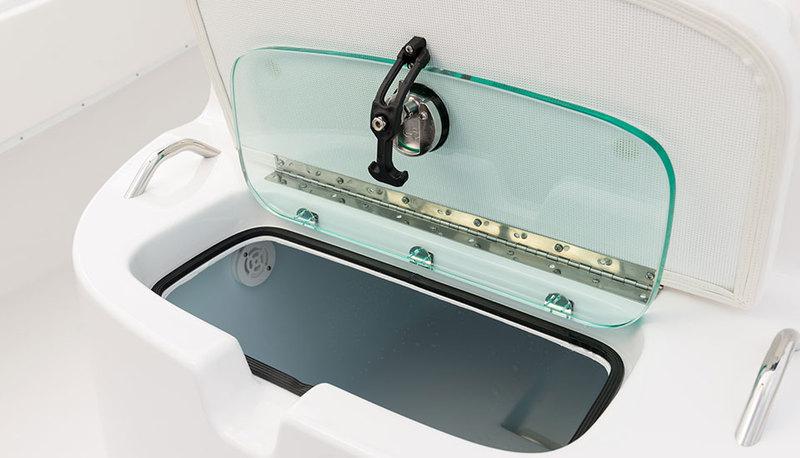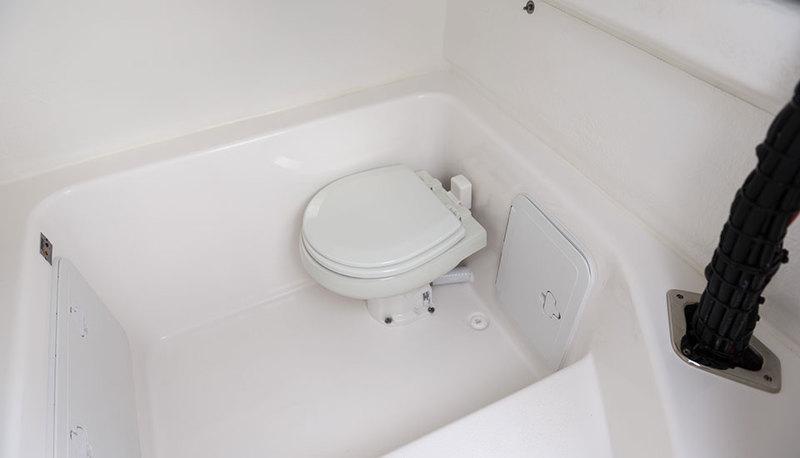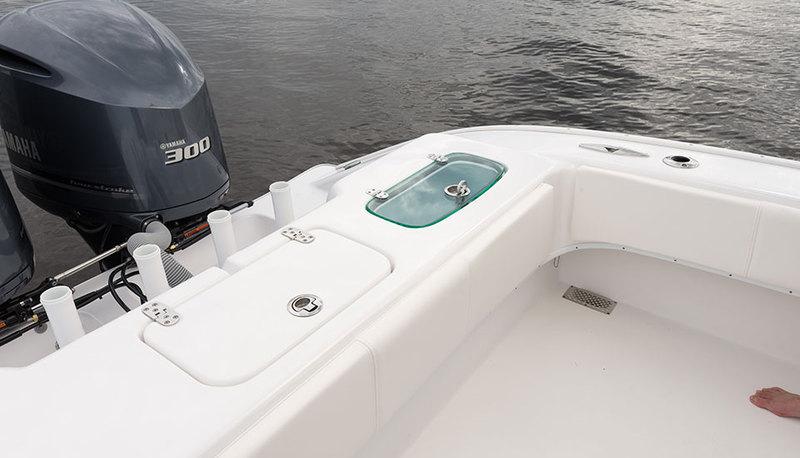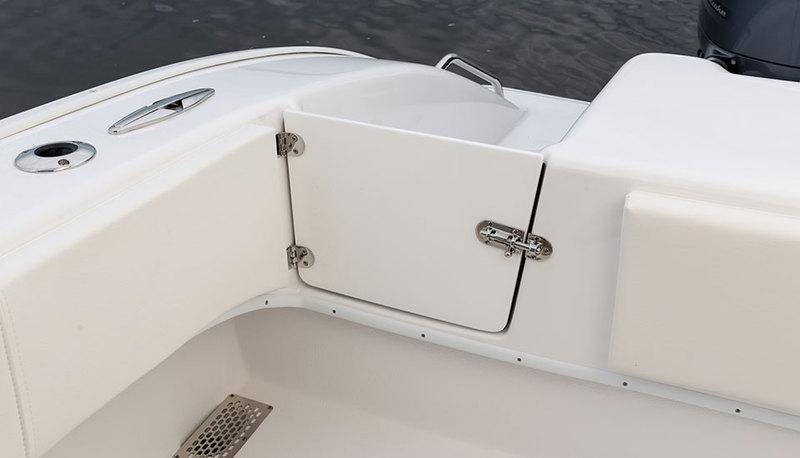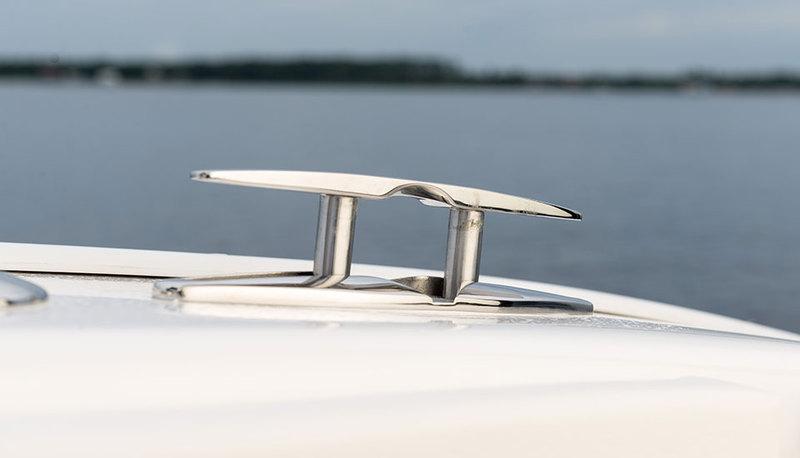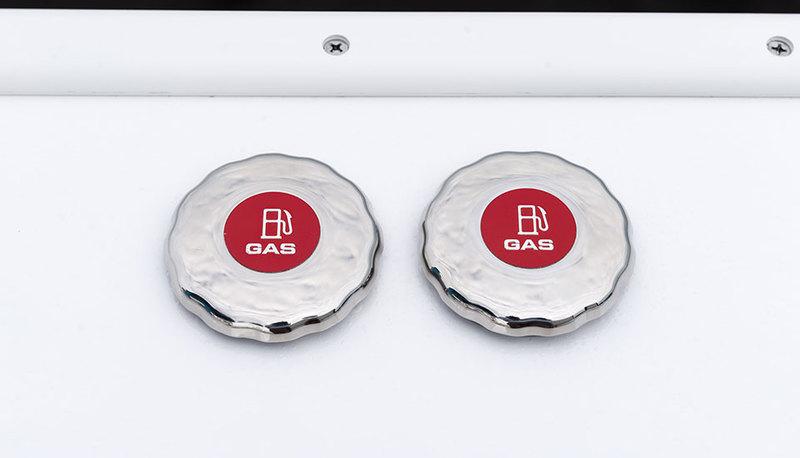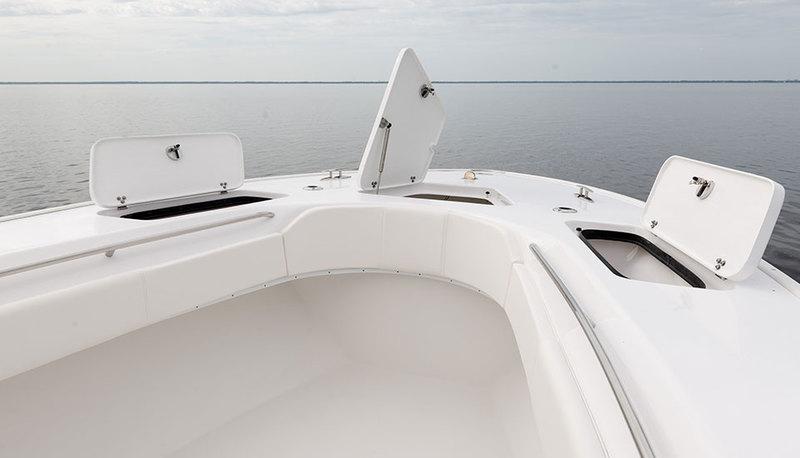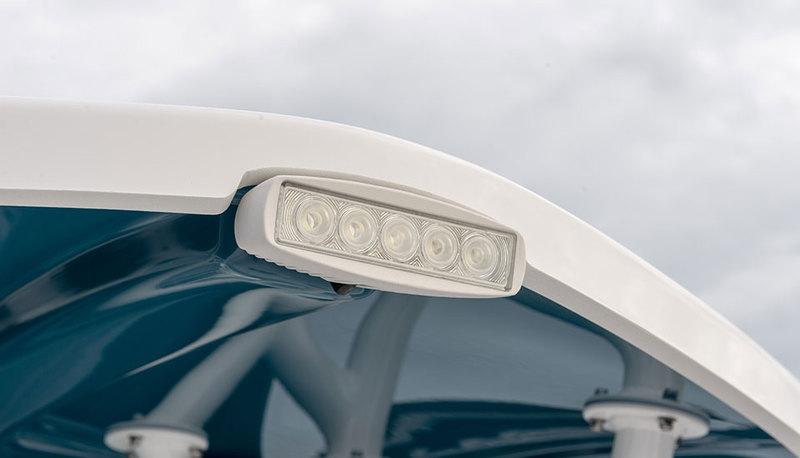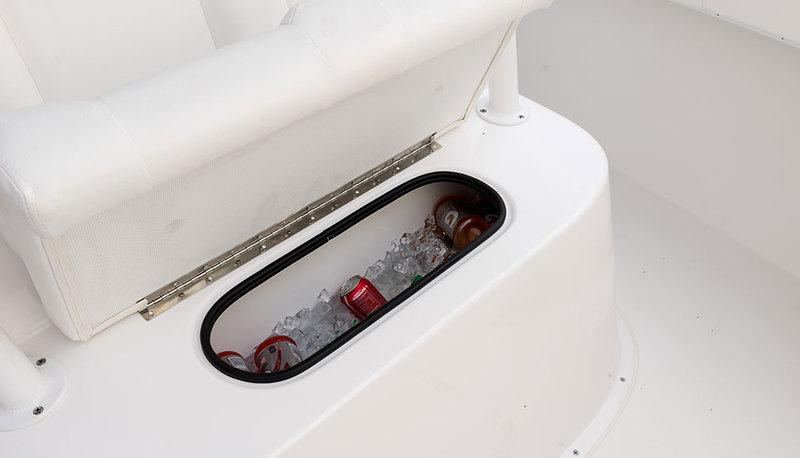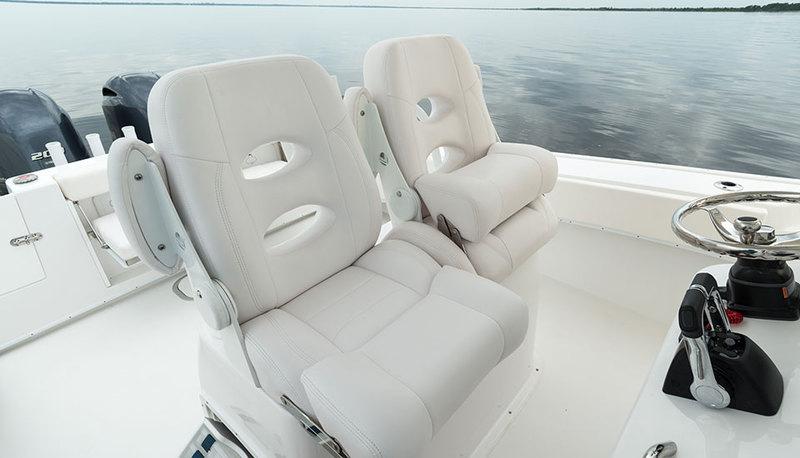 | id | id | id | id | id | id | id | id | id |
| --- | --- | --- | --- | --- | --- | --- | --- | --- |
| 36T | 36' 11" | 10' 6" | 24" | 23 | 7900 | 1100 | 410 | 6000 |
Tough. Sleek. Modern.
More of Everything
The wide beam and excellent speed let you get there faster and in comfort. And because it's unsinkable, you have one more reason to fish with confidence when others stay in port.
Unique Storage
You might need to buy more gear to fill all the compartments. Extra storage is cleverly placed in the forward gunnels. These large 5′ long (165 qt.) compartments make great use of otherwise forgotten space without the rattles and squeaks associated with in-deck storage. Three large tackle drawers are great for those long trips offshore. Need more? Check out the new optional Tackle Station.
A 1400 quart insulated fish box will hold almost any swordfish up to 9′ in length and serves double duty, with removable rod racks for those out of town trips. The rear 40 gallon live well is standard, as is the large transom gate. The main live well sports 60 gallons for keeping the largest of baits frisky. Ample dash space assures two large displays will fit with ease.
Ruggedly Stylish
Just one look inside the console and you'll see a new level of style in this Cape Horn. With an optional flush toilet, it is sure to please everyone aboard.
The 36T is a solid choice for the seasoned angler looking for all the advantages needed to fish harder than any other.
STABLE, UNSINKABLE, DRY RIDE
| id | id | id | id | id | id | id | id | id | id | id | id | id | id | id | id | id | id | id | id | id | id | id | id | id | id | id | id | id | id | id | id | id | id | id | id | id | id | id | id |
| --- | --- | --- | --- | --- | --- | --- | --- | --- | --- | --- | --- | --- | --- | --- | --- | --- | --- | --- | --- | --- | --- | --- | --- | --- | --- | --- | --- | --- | --- | --- | --- | --- | --- | --- | --- | --- | --- | --- | --- |
| 6000 | Standard | Standard | Standard | S—Triple | Standard | Standard | Standard | Optional | Standard | Optional | Optional | Optional | Standard | Optional | 6' 2" | Standard | Optional | 60/20 | Optional | Standard | Standard | 9'—1400 | Standard | Standard | Standard | 26 | Standard | Standard | Optional | 13 x 40 | Standard | Optional | Standard | Standard | 20 | Optional | Optional | Optional | More |