Power-Pole Shallow Water Anchors
Make the most of your time on the water with the unmatched versatility of Power-Pole shallow water anchors. Silent deployment and strong hold give you the best shot at putting more fish in the boat – all at the touch of a button. Choose the Power-Pole anchor model, size and color that fits your boat and your style of fishing.



A cut above the rest.
The Blade Edition cuts with precision, silently stopping your boat in up to 10 feet while you're stalking that trophy fish. This is the perfect combination of versatility and durability that places the power of complete control in the palm of your hands. Master your domain and maximize your catch with the confidence that comes with owning the best in shallow water anchors.



Anchor. Catch. Repeat.
When every cast matters, Power-Pole always delivers. Whether you're fishing a tournament, putting your clients on fish or just enjoying a day on the water the Pro Series II helps you make every cast count. This light-weight model is designed to satisfy even the hardest-working professionals with reliably swift, silent and secure anchoring.



Share the experience.
Fishing is an exciting pastime we all love to share with family and friends alike. Enjoy your time on the water more without worrying about your anchor with the Sportsman II. This durable model is designed to provide years of worry free operation. Experience the confidence that comes with owning a Power-Pole anchor today.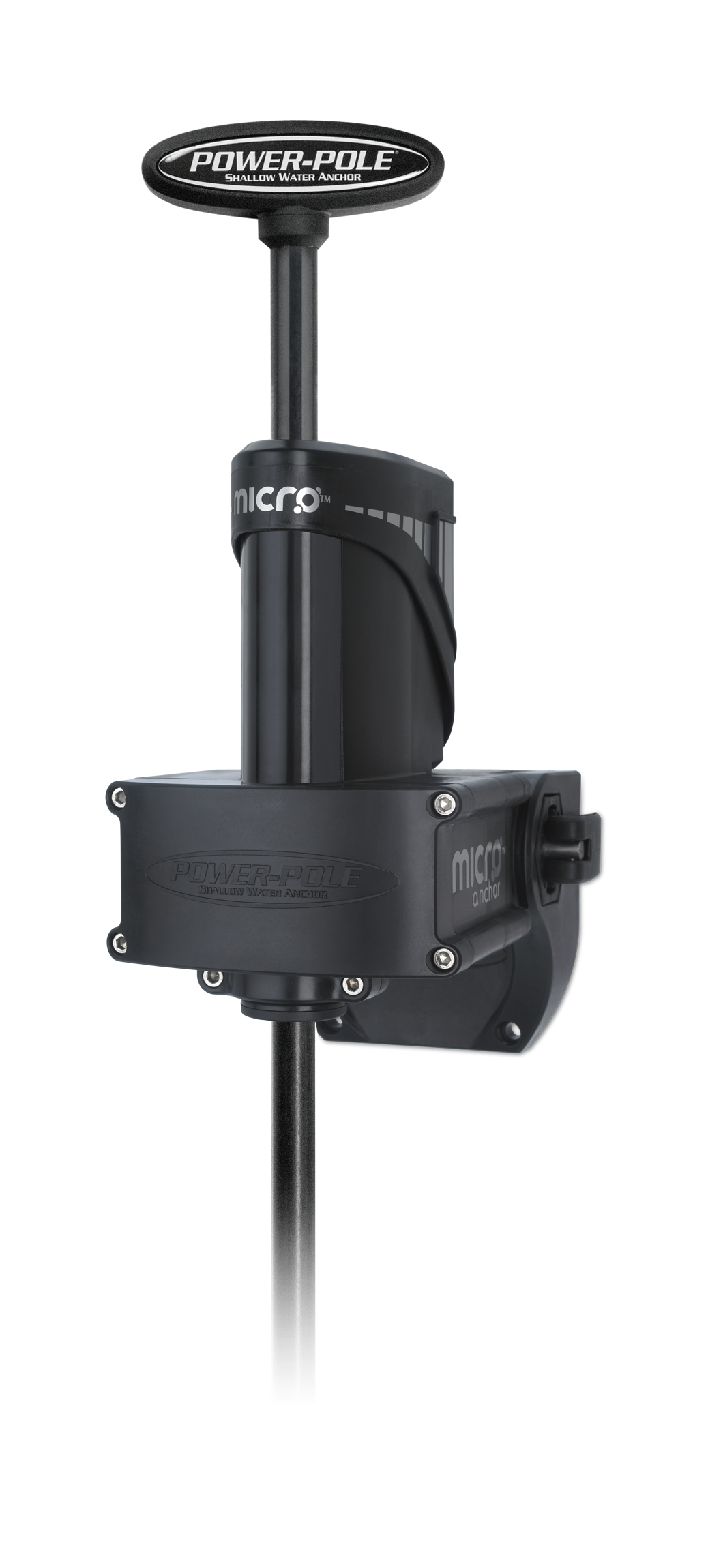 Fish big, anchor small.
These days folks are fishing from almost any size vessel and the Micro is the perfect anchor system to complement your small craft. From aluminum boats to small skiffs, kayaks to paddle boards, the whisper-quiet electric motor of the Power-Pole Micro will never let the fish know you're there.